2017 Nissan GT-R Premium revealed! Here are some details!

Nissan announced details for the 2017 Nissan GT-R Premium model that goes on sale in mid-July at Nisan dealers in US.
The 2017 GT-R incorporates significant vehicle changes and to be precise, this is maybe the most significant model, after the debut of the original back in2007. The new model comes with neat visuals, refined drivetrain system and of course, incredible performance rates.
The improvements are made on five key areas: exterior design, interior convenience, driving performance (obviously), ride comfort and new technologies.
Exterior and interior design

Vehicle's new design is both attractive and functional. The V-motion grille is not only beautiful, but also provides better engine cooling and comes with neat matte chrome finish and updated mesh pattern. There is also a new hood and of course, there is a new and exclusive exterior color finish, a Blaze Metallic.
SEE ALSO: Nissan Previews the Future of Mobility in Geneva with a Trio of Concepts
The interior welcomes the lucky driver to a premium interior design with instrument panel wrapped in hand-selected Nappa leather and redesigned front seat design for improved comfort and holding performance. The technology systems are as convenient as they have always been, but more simplified: the design team reduced the 27 switches to a total of 11, while the 8-inch touch screen has been replaced with a 7-inch one.
Drivetrain system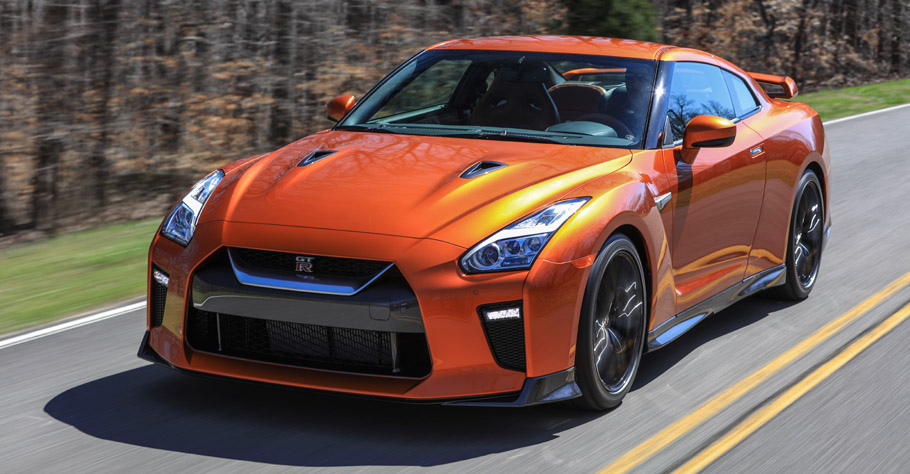 The new 2017 GT-R generates a total of 565hp (421kW) and offers flatter torque curve for enhanced on-demand acceleration. Of course, the titanic power is not the only interesting feature. The car proudly demonstrates a new Titanium exhaust system that combines Active Noise Cancellation and Active Sound Enhancement technologies for reducing the unwanted noises and retain high levels of dopamine and adrenaline throughout the drive.
So far, so good. Stick with us for further information!
Source: Nissan