2017 Range Rover Sport comes with a promise for flexibility and quality
Enhanced drivetrain system with neat design tweaks
Land Rover reveals its most efficient Range Rover Sport vehicle, produced so far. 2017 Range Rover comes with revised Ingenium engine, tweaked infotainment system and new semi-autonomous driving technologies. Sweet. But let's see more in details, shall we?
For  2017 Model Year, Range Rover Sport will show-off with new 2.0-liter four-cylinder Ingenium diesel power unit, created at Jaguar Land Rover's plant in Wolverhampton. Also available for Discovery Sport and Evoque models, this new piece of technology will try to beat its predecessors with improved efficiency, quality and of course, improved acceleration rates.
Buyers will also be pleased to know that Land Rover also offers and a more powerful 3.0-liter V6 supercharged petrol unit with some more sporty characteristics: some of the most important are 340hp (253kW) and 450Nm of torque. Cool.
Good thing to hear is that Land Rover also introduces new system, along with the engines. After all, why do we need a single power unit, when it is not combined with adequate safety and control functions?
Engineering team proudly introduces Advanced Tow Assist, Blind Spot Assist and Intelligent Speed Limiter systems that work in ideal harmony with rest of the drivetrain components for enhanced levels of comfort and safety. Honestly, we are not sure about how much these additions were needed, but they are already present, so it is a good idea to check them out.
The semi-autonomous additions in details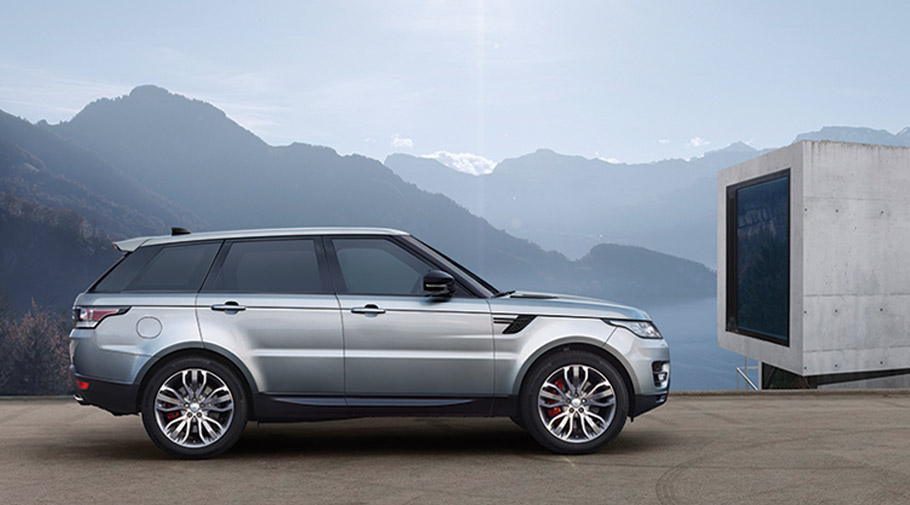 The first one, the Advanced Tow Assist technology is the first-in-class system that utilizes an already existing cameras and central touchscreen multimedia that together allow the driver to indicate the planned direction and then let the vehicle autonomously steer and drive accordingly. Cool.
SEE ALSO: The most powerful Range Rover is here. Meet the 550HP potent SVAutobiography Dynamic [w/video]
The second addition, the Low Traction Launch, aids the driver in any kind of  tricky road situations as driving in mud, wet roads or even ice. Once it is engaged, the Low Traction Launch controls the amount of torque the driver applies, when pressing the accelerator. Land Rover team claims that this is the way to add just enough power and flexibility to exit every tricky situation with optimal confidence and fuel efficiency. The question remains: was this technology really a must, or did engineers have way too much free time?
Also new for the upcoming 2017 Model Year is the All-Terrain Information Centre, accessible via the main touch screen. Its main purpose is to show some vital information about road conditions, vehicle health and drivetrain function analysis. Along with it the engineering team adds comprehensive safety suite: there are Front & Rear Park Distance Control, Cruise Control, Speed Limiter and Lane Departure Warning. Sweet. Oh, yeah. I almost forgot. Exclusively for 2017 model there is also Autonomous Emergency Braking.
Exterior tweaks
Of course, there are some changes here and there to mark the general changes in the drivetrain and safety systems. A new Bright Pack is optionally available and adds vivid finish, Atlas Silver front grille mesh and Atlas Silver bonnet mesh. Also, there are a total of 19 new premium colors and different sets of wheels and additions.
Source: Land Rover