2017 Toyota Yaris: appealing, yet nothing special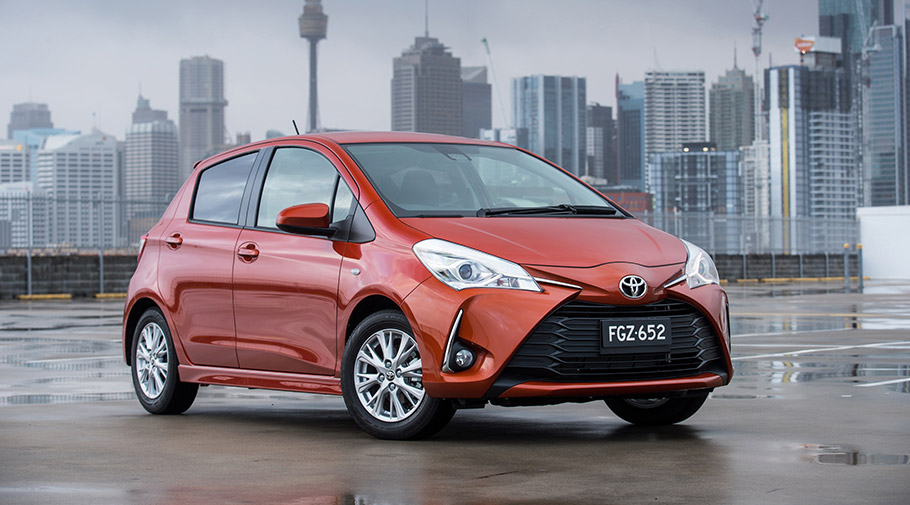 And here we are again: Toyota showcases one more generation of Yaris vehicles. And one more time we will be talking about how the well-known brand has just revealed the best so-far vehicle in the whole lineup. So, are you ready? Here we go!
In Toyota's own words, as you might have expected, this is the one and only Yaris that is worth your time and money. In fact, we must admit that this small hatch is quite sexy and agile. We do like the exterior design and the overall concept idea. However, we are not sure whether this is a vehicle of extreme importance for the segment or Toyota itself.
Exterior styling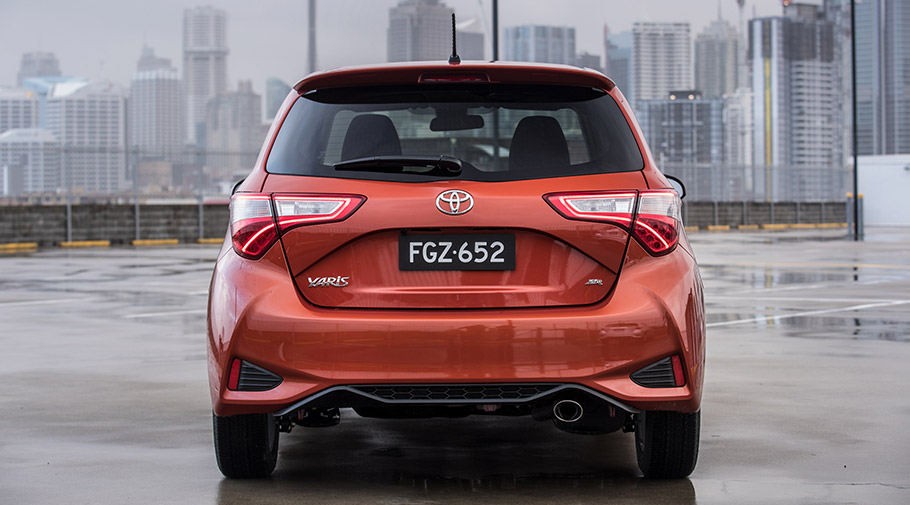 As any other Toyota machine, this one is an eye candy. It is both muscular and aggressive, but still contains this elegance, that made the Yaris lineup so popular. We still get this giant front grille and a set of expressive headlights, all along with neatly placed front-end details. For example, the sweet linear chrome thing that sits next to the fog lights. It looks rather cool.
The sides on the other hand are the ones that we have used to. They are clean and shiny and contain just a touch of artistic curve. And this simplicity appears to be just enough to enhance the stance of the 2017 Yaris.
And as it comes to the rear, it looks rather dynamic and resembling the front-end design. With numerous details. We see simple, yet nicely-looing backlights, some stylish curves here and there and of course a whole design concept that contributes to the muscular appearance.
Interior styling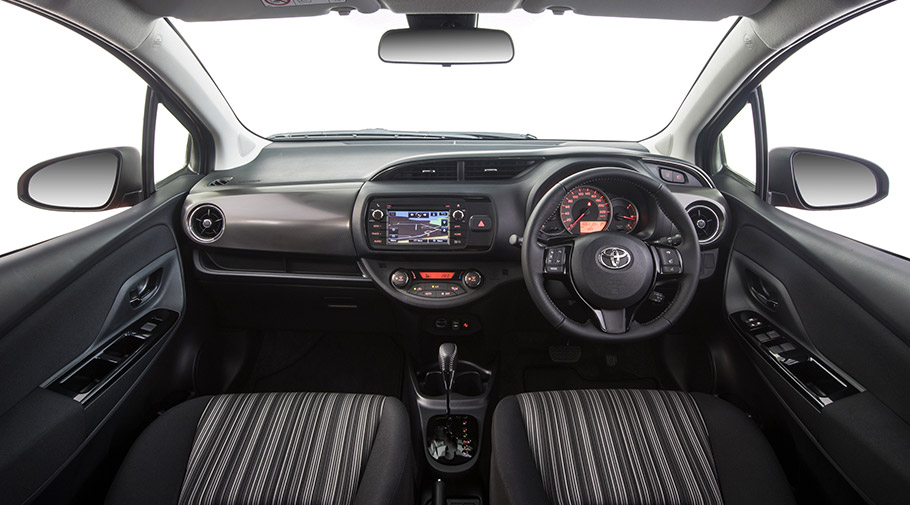 The cabin looks clean, tight and functional. Boring in other words. Actually, we did expect something rather catchy and appealing as we saw with the body styling, but alas, we encountered a gray and faceless place. It is even disappointing. However, we do hope that the functionality and utility features are all aboard.
SEE ALSO: Cor.Speed showcases a rather menacing 5-series machine. Check it out!
In fact, there are some additions that look rather sweet. 2017 Yaris lineup features cruise control, updated display audio system, multifunctional steering wheel, electric power steering and a 12-volt accessory socket. Sweet.
In terms of safety, every 2017 Yaris machine comes with seven airbags, rearview camera, vehicle stability control, traction control, anti-skid braking automatic brake assist and more.
Drivetrain system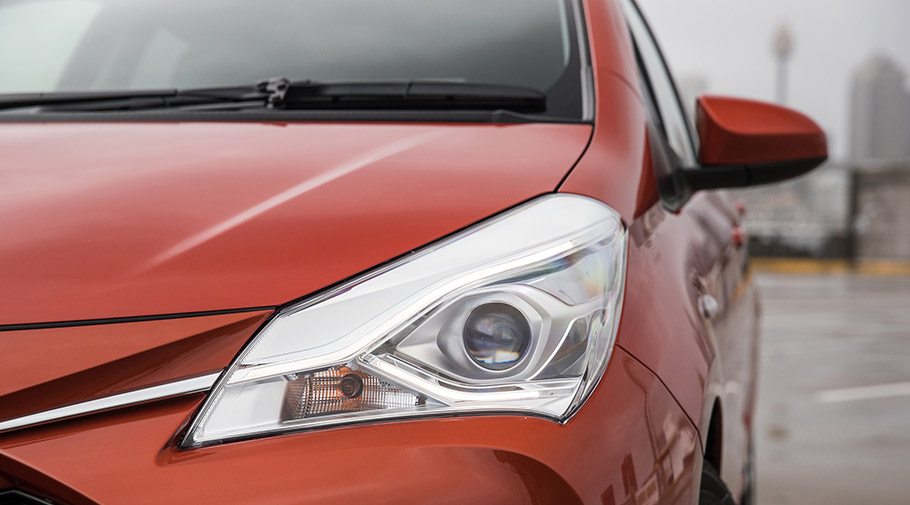 Here we are at the heart of the sweet-looking beast. The Japanese-built Yaris comes with 1.3-liter four-cylinder power unit and there is one more for the SX and ZR versions: a slightly bigger 1.5-liter engine. All of these power unit systems are Euro5-compliant. Sweet.
Source: Toyota