2M Designs Restyles Gumpert Apollo S As Ironcar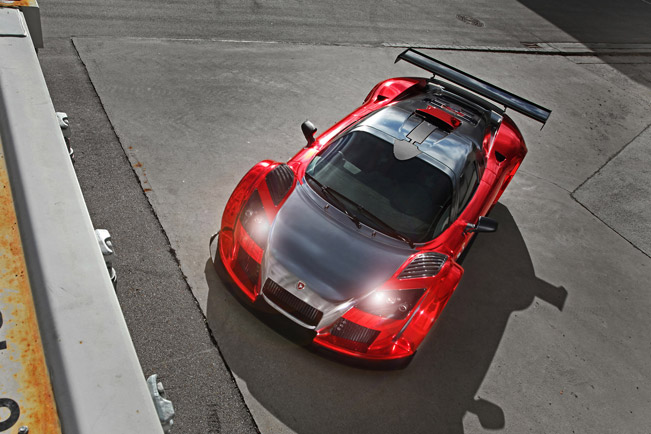 2M Designs have captured our hearts with its project on Jaguar XF. The tuners are now moving forward with their next exceptional project – they are transforming the iconic Gumpert Apollo S and making it look like an Ironcar.
In fact, in our opinion, the wrapping experts have done something exceptional – this Apollo S really looks like a superhero itself, or can be perfectly featured in the Ironman movies. To go into details, the car has been wrapped in intensive Centurion Red Chrome, but the roof and bonnet were kept in Black Chrome.
2M Designs have not included regular rims. Instead they have coated them with liquid rubber. Furthermore, carbon film structure refines the two outer mirrors; the hood grille cover was removed and replaced with shatterproof Lexani glass; and headlights were covered with a 5% tinting.
At last, the exclusive rims were matched with Pirelli tyres. This outfit perfectly matches the untamed character of the Apollo S. It produces 780 horsepower (574 kW) and has a Vmax of 360 km/h.
Source: Miranda Media