50 Per Cent Price Cuts On Toyota Genuine Steel Wheels
Toyota 4x4 owners can enhance the strength and versatility of their vehicles by taking advantage of 50 per cent price cuts on a selection of Toyota Genuine steel wheels. Steel wheels for new and older Prado and LandCruiser models are available at $120 to $130 per wheel - half the normal price. Toyota Genuine steel wheels are priced competitively compared with aftermarket brands and backed by the Toyota reputation for quality, durability and reliability.
Some Toyota 4x4 base model vehicles are fitted with steel wheels as standard.
However, owners who subject their vehicles to extreme conditions may wish to replace these with the wider steel wheels promoted by Toyota as a better-performing alternative for out-of-city driving.
Toyota Genuine steel wheels prove their strength and reliability when driven off-road and travelling substantial distances, especially when the vehicle is heavily laden.
Steel wheels are highly resilient to damage from pot-holes, median strips and impact from rough terrain - and are often the preferred choice for tough off-road conditions.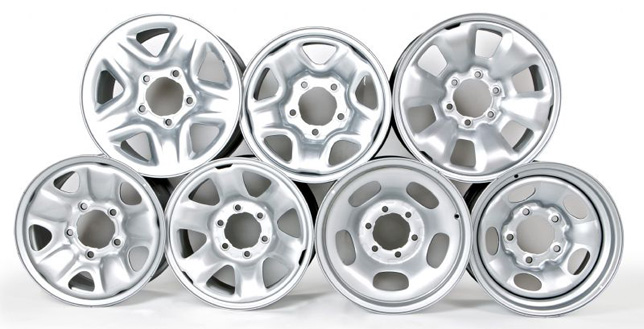 As the holiday season approaches, Toyota encourages 4x4 owners to consider purchasing a second spare wheel for upcoming off-road trips, or to acquire a separate set of heavier-duty wheels and tyres for dedicated off-road trips.
The reduced price for selected Toyota Genuine steel wheels provides an opportunity to invest in stronger wheels for caravans or trailers, to match those of the towing vehicle.
The steel wheels are painted metallic silver for rust minimisation and to enhance the rugged look of Toyota 4x4 vehicles.