8HP90 TorqueFlite Transmission Added To 2015 Dodge Challenger SRT Hellcat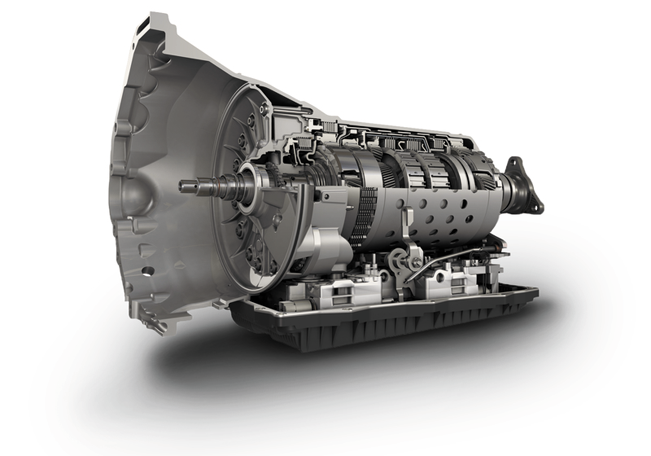 TorqueFlite eight-speed automatic transmissions are now a substantial part of more than one million vehicles worldwide. Reportedly, vehicles equipped with it, save more than 700 million gallons of gasoline, which is equal approximately to $2.5 billion USD. TorqueFlite transmissions in model-year 2014 Chrysler Group's vehicles contribute to 19 fuel-economy/driving-range benchmarks across four vehicle segments. In addition, the special transmission also reduces the overall CO2 emissions by more than six million metric tonnes. Now, the company is expanding the availability of the transmission to the 2015 HEMI-equipped Dodge Charger and Challenger lineups.
In 2012 TorqueFlite 8HP45/845RE made its debut as the first eight-speed available outside the luxury market. Back then it was coupled with the 3.6-liter Pentastar V-6 which drove the Charger and Chrysler 300 lineups. Since then, both transmissions have migrated to Pentastar- and HEMI-powered versions of the Dodge Durango, Ram 1500 and Jeep Grand Cherokee lineups.
In 2015 TorqueFlite 8HP70 transmission will be paired with HEMI-equipped Dodge Chargers, Challengers and Challenger SRTs. Now, the introduction of the 2015 Dodge Challenger SRT Hellcat, marks also the introduction of the next member of TorqueFlite transmission family – the 8HP90 high-performance automatic.

The transmissions are fully electronic and their software adapts to the shift patterns of driver's behavior and driving conditions. Internally, the TorqueFlite includes four gear sets and five shift elements, which include multi-disc clutches and brakes. In fact, only two shift elements are open at one time. The result is reduction of drag losses originating from the rotation of multiple parts.
Another benefit of the new transmissions is that they never requiring oil changes, when subjected to normal driving conditions. In addition, 2014 Dodge Ram 1500 equipped with this transmission, benefits from a thermal management system. It quickly raises engine and transmission fluid temperature, which contributes towards improvement of fuel efficiency by 1.7 percent.
Source: Chrysler