A Special And Rare Aston Martin Vehicle Searches Its New Owner

A rare and special Aston Martin vehicle will be the big star of the show at Silverstone Auction's Salon Privé, held on Friday, September the 4th. With interesting history and in impeccable condition, the 1963 Aston Martin DB4 Series V Vantage will be the headline lot in auction of more than 60 exceptional modern and retro vehicles.
With its original Goodwood Green paint and geared with red leather interior, the special Aston Martin is one of the only 50 vehicles, created in this specification and it is one of the only three Series V Vantages which come with 'Borg Warner' gearbox.
SEE ALSO: Five Stunning Vehicles Will Find Their New Owner at Silverstone Auctions Salon Privé Sale
Aston Martin produced the DB4 series from October 1958 to June 1963 and it was in this period when the brand tried some new variants and experiments. There are also some Series V models that were built between September 1962 and June 1963 with longer wheelbase and some more interesting additions.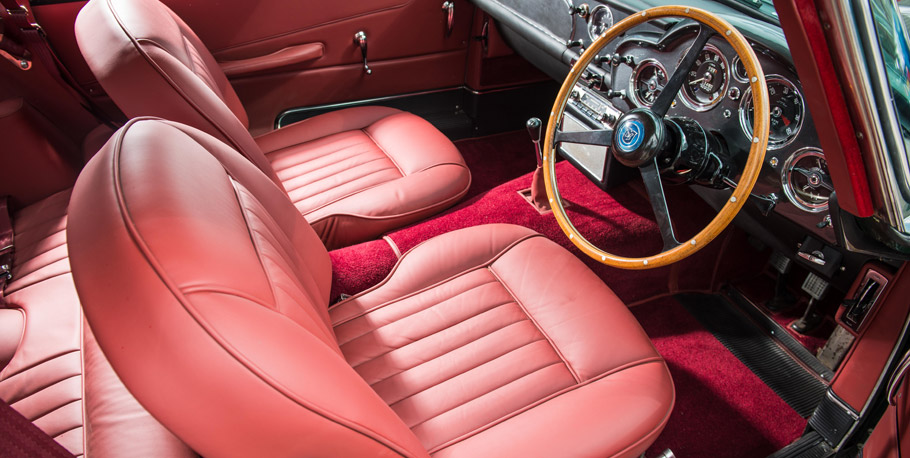 And this particular model, delivered on 24 August 1963 is believed to be the one of the last that left the factory. It also has every single document and file with its entire history. The vehicle also comes with the correspondence between the first two owners. How cool is that? And furthermore, the vehicle underwent a special restoration for fast-road specifications done by Aston Martin specialists.
Source: Silverstone Auctions