ABT 2013 Audi AS3 - A Beautiful Rear Also Can Endear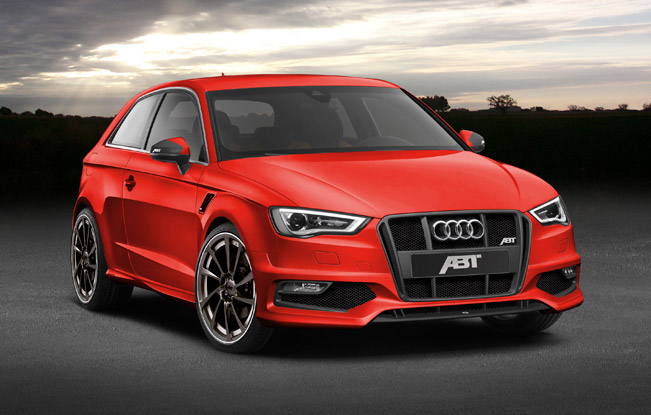 ABT Sportsline has announced the AS3, which is currently the benchmark for sportiness and dynamism. The project is based on the latest A3 and comes with complete aerodynamics kit, sets of big wheels and some performance updates.
The aerodynamics package includes a tailgate-mounted spoiler, a rear diffuser insert and a sports exhaust system. The car is closer to the ground thanks to a set of lowering springs and rolls sets of 18- or 19-inch CR and DR series alloy wheels fitted with proper tires.
The 1.4 liter TFSI engine can be boosted up to 170HP (125 kW) and the powerful 2.0 liter TFSI is able to develop whopping 280HP (206 kW). The economical two-liter TDI can be uprated to 180HP (132 kW) and 210HP (154 kW).
"We have dealt with Audi cars for many decades now. We developed the AS3 by utilising all our experience and know-how. Our customers can always depend upon getting a fully harmonised car.", commented Hans-Jürgen Abt.
Source: ABT