ABT Audi AS7 Sportback - 306 km/h [video]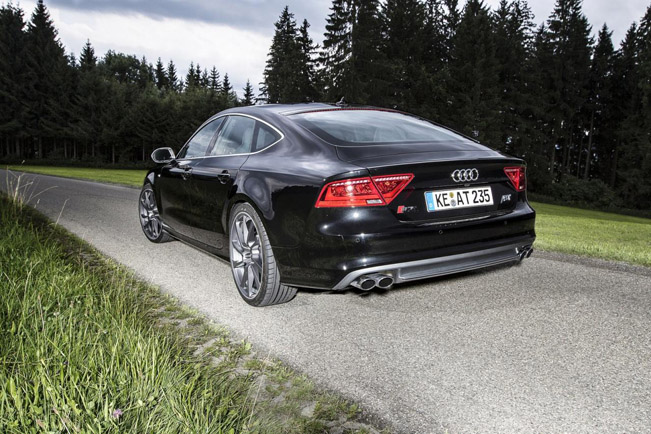 Christian Gebhardt from Sport Auto managed to hit 306 km/h (190 mph) with an ABT Audi AS7 Sportback proving that the tuned luxurious car is really fast. Other interesting achievement is 3.9 seconds from 0 to 100 km/h. ABT Audi AS7 Sportback is powered by a 4.0 liter twin-turbocharged TFSI engine with 520HP (382 kW) and 650Nm (479 lb-ft) of torque. This is an increase of exactly 100HP and 100Nm. The new power comes from sports exhaust system, cold air intake and an ECU re-map.
The exterior is improved by a set of new enormous 21" alloy wheels fitted with ultra-low profile tires. The stance is improved thanks to a set of sports springs and if the car is equipped with air suspension, ABT offer a special setting called Abt Level Control.
Source: Sportauto via Youtube