ABT Audi Q7 Exclusive in its Tiniest Details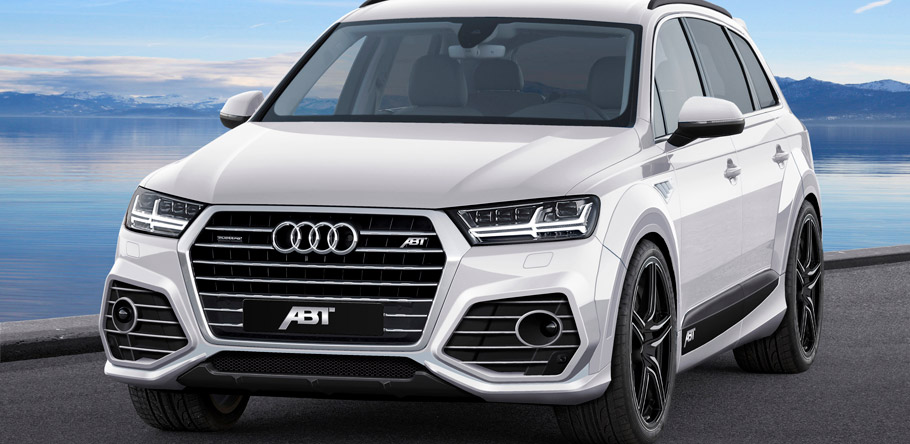 ABT Audi Q7 is coming hot from the tuner, since we have just received an e-mail with the news. So you will probably be among the first to read what it is about, and see it first in our picture gallery. The experts have also told us that although this is only an extensive visual package, they are currently developing a software engine uprating for the Q7.
Basically, ABT Audi Q7 is a four-wheel-drive machine that is capable of conquering literally any terrain. It features so much as standard that it is almost impossible to grasp how anyone can make it better. Take as an instance the virtual cockpit. But when it comes to exterior styling, maybe the specialists at ABT have something to contribute with.
As a result, they have created a "hardware' exterior pack for the Audi Q7, making it more attractive, muscular and sportier.
Tuning Details
If you wonder what specifically ABT Sportsline has done here, well, they have added several new elements. The front received new skirt, while at the rear we prominently see a new ABT rear wing. The tail also got rear skirt set with a muffler system. Door strip attachments and fender inserts are also part of the package.
SEE ALSO: ABT Volkswagen Touareg is Capable of 290HP
Although the SUV is one of the biggest in its segment, people are always hungry for more, when it comes to personalization. For this reason, the team at ABT Sportsline has cleverly developed a wide-body kit. The result? The ABT Audi Q7 looks more like a giant on the motorway, than anything else. In details, this effect is achieved via ABT rear and front fender extensions.
Wheels & Tires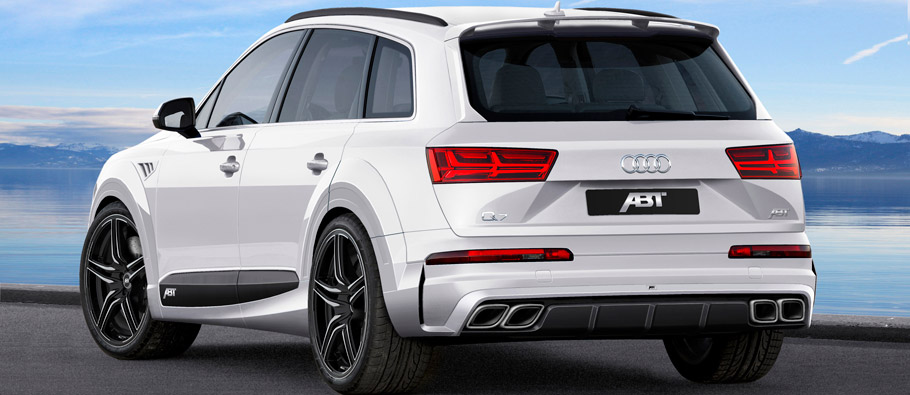 Such huge car must run on huge wheels, and there is no second thought on that, right? For this reason the tuner has developed an in-house made set of alloys with dynamic FR design measuring the impressive 22-inces. They have been then fitted with 305/30 R22 tires at all four corners.
Engine Uprating?
At the current moment there is nothing more to review here. This means that the engine powering the ABT Audi Q7 has kept its standard output. This makes us a little bit sad, because such a huge and masterful vehicle, especially equipped with the wide-body kit, must be more have more powerful nature (meaning the driving force). Nevertheless, there is no need to cry, because ABT is currently developing engine performance upgrades for this project. No details were announced, but they are surely coming soon. Stay tuned!
Source: ABT Sportsline