German Custom Special presents a sexy Audi Q7 monster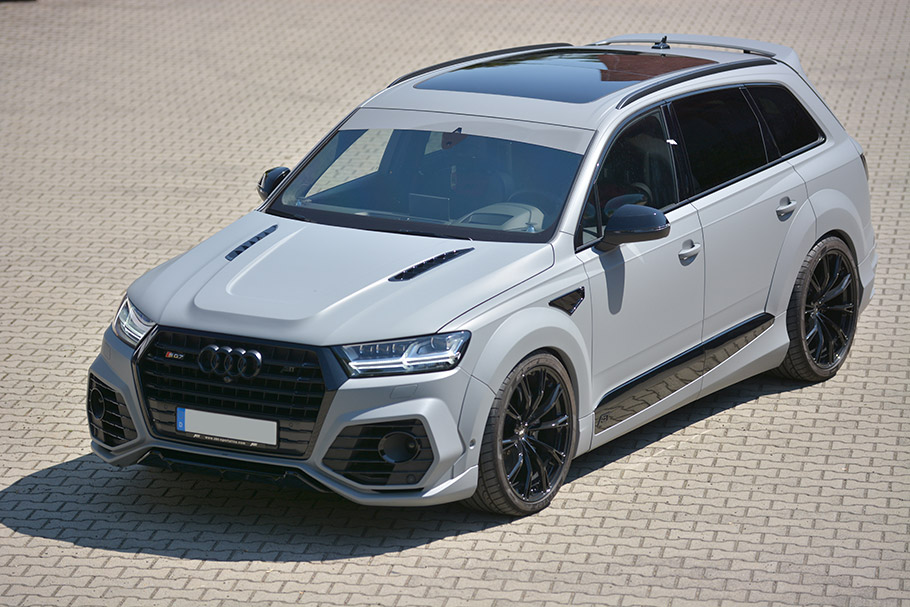 Audi Q7 is one of brand's most popular and beloved vehicles. And throughout the years the engineering and design team have done their best in order to deliver us even better and more refined version of the SUV. However, there are people who desire for more. And then there are these who can deliver it.
In this case German Custom Specials team has developed new parts and items for the beloved Q7 and proudly present them – the massive vehicle now showcases large radiator grille and new hood – it is characterized by two air outlet insets and a U-shaped power dome with neat visuals. By all it seems that these additions will perfectly fit the wide body chassis kit from ABT Sportsline.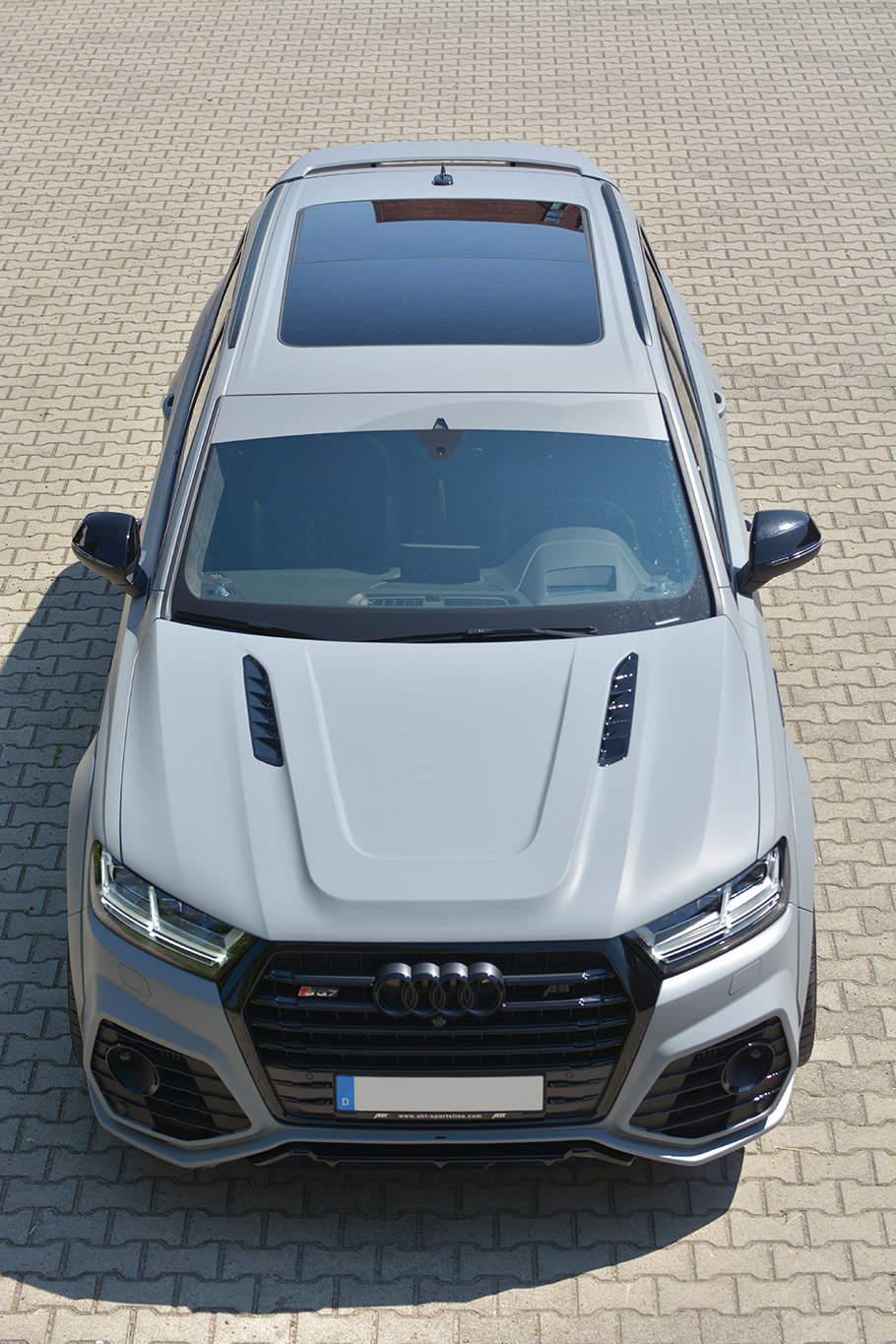 SEE ALSO: Wetterauer team enhances the performance capabilities of a lucky M3
In fact, the whole concept of the revised machine somehow resembles a Mercedes-Benz vehicle. With all the elegant curves and wide proportions one can thing of a pure GLE-class on the first sight. However, when we look close, we do see that this is the good ol' Q7. With all the features and additions we love. What we personally like about this one is the large side skirts, chrome black wheels from and revised front face that features large bumper and tons of small details that do make the difference. Overall, the vehicle now comes with super muscular expression and gives off this sporty aggressiveness that would appeal to many. And we do like it!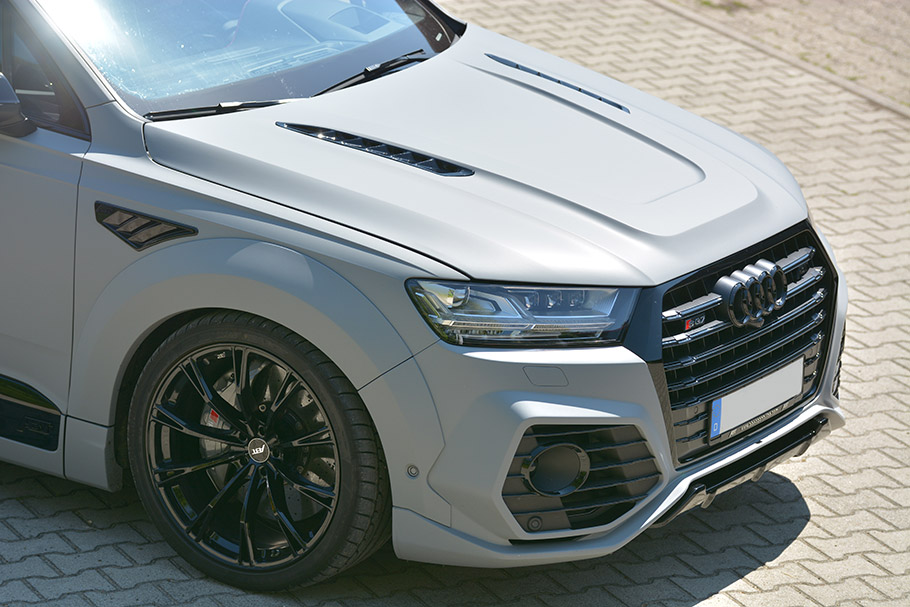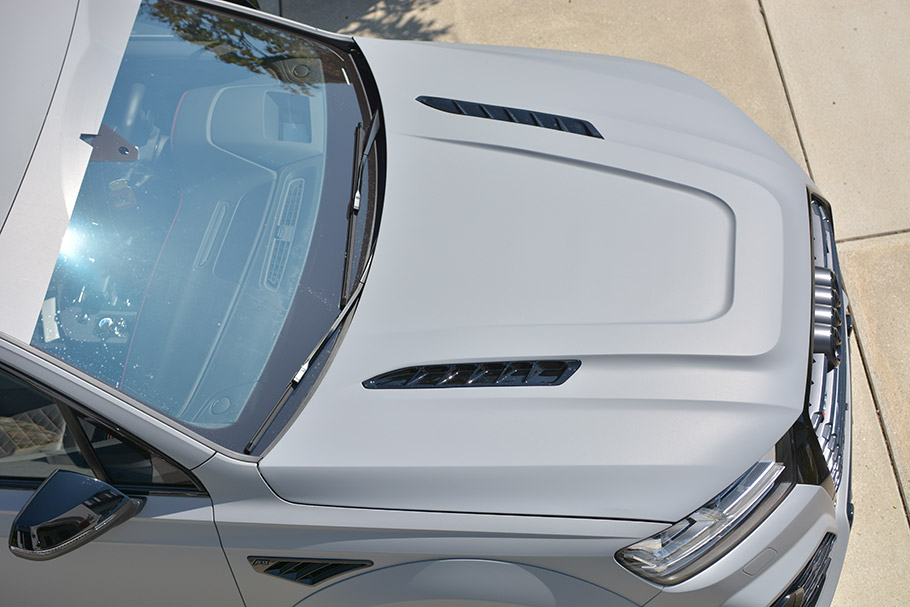 Source: German Custom Specials