ABT Sport Utility Vehicles - Uncompromising Performance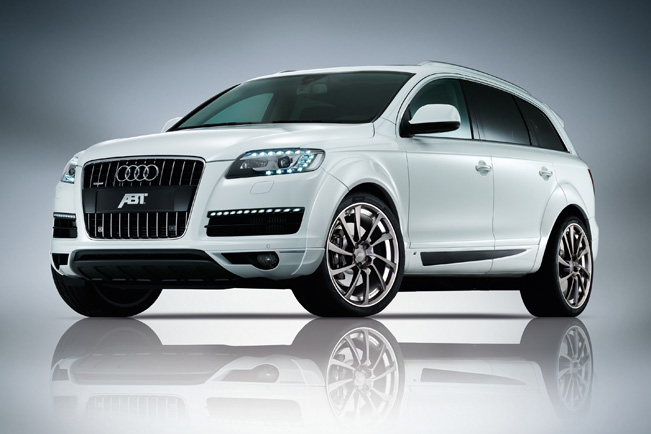 ABT Sportsline is proud to announce their full SUV line-up including Volkswagen Tiguan and Touareg as well as Audi Q3,Q5 and Q7. They are all part of the elegant and dynamic ABT 4WD family.
"Our versions also include a huge power pack and you should always be able to see that, too" commented Hans-Jürgen Abt, CEO of ABT Sportsline.
A striking front skirt and grille plus side skirts to accentuate the lateral lines of this special car are all augmented by a rear spoiler and rear skirt set and, of course, elegant wheels developed by ABT as well. Geared to the athletic characteristics of these cars, ABT recommends the sporty DR or the latest designer wheel ER-C. Their styling and features all underscore the SUVs' thrust and visualise ABT Sportsline and its customers' standards.
ABT Sportsline offers performance packages for all engines in respective model range. For example, the 3.0 TDI can be boosted to 282HP (207 kW) and the 3.0 Bi-TDI can produce 360HP (265 kW). The tuning company also offers a performance package for 6.0 liter V12 TDI – 560HP (412 kW) and 1,200Nm (888 lb-ft). They were all developed by experienced and successful motorsport professionals.
Source: ABT