ABT Sportsline Presents the New Audi TT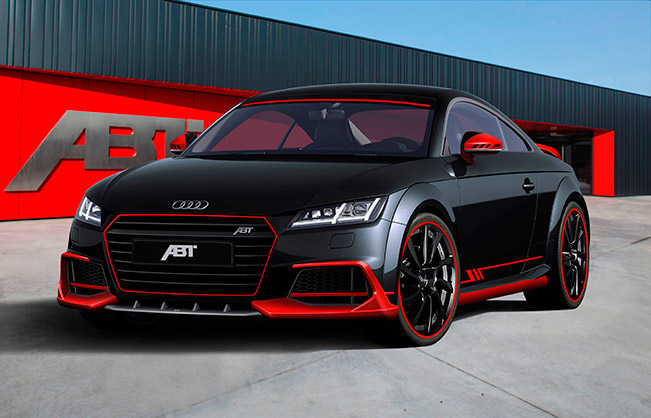 Undoubtedly, the Audi TT has a unique outline and an iconic styling. Now at the German Essen Motor Show 2014, which really gives an opportunity to tuning companies to show their bests, ABT Sportsline will reveal a brand-new edition of Audi TT.
In terms of power, the car to be shown at the show is equipped with ABT Power uprating based on the 2.0 TFSI. It turns the previous 230 HP (169 kW) into screaming 310 HP (228 kW) and 440 Nm of torque (initially: 370 Nm).
The tuner injects the car with additional dose of masculinity and turns it into a model that is able to dazzle and amaze across the streets. The new front skirt makes the look of the Audi TT even edgier, more sophisticated and agile. The tuned car comes with one-of-a-kind mirror caps and black 20'' DR alloy wheels with sporty Continental tires which underline the side of the car. In order to satisfy clients and their expectations even more, ABT Sportsline offers alternative designs, finishes and sizes.
Yet, the kicker of the set, the cherry on top of the cake, the part which stands out the most is the ABT Sportsline-refined rear. The tuning company used a fixed wing, which transforms the serial version's elegantly-looking retractable spoiler and round back into something more racy and sporty. In a way, Audi TT underwent a transition which resembles that of a teenager growing up and becoming an adult. Finally, there is a rear skirt insert with two extra side attachments and an impressive four-pipe rear muffler which further highlight the sportiness of the coupe.
Source: ABT Sportsline