Audi TT S-Line Limited Edition: there's more than fancy lights

Let's talk about the new TT S line vehicles. As always, Audi team tries its best to deliver even better specs, performance rates and overall joy of driving. The additions include slight exterior styling tweaks, some more convenience additions for the interior and of course, improvements onto the drivetrain system. So, let's see what is going on here!
Exterior design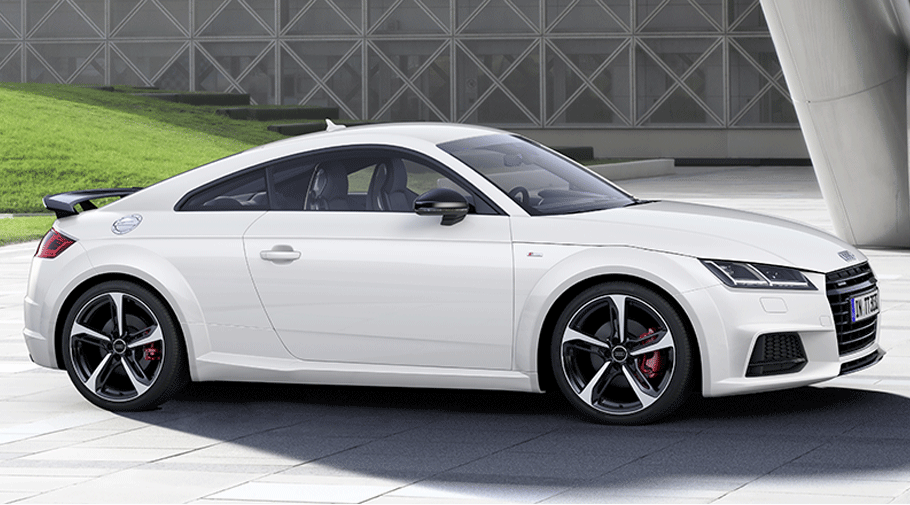 Staying true to its styling language, Audi brings one more impressive addition to the lineup. This time the visual character of the vehicle is enhanced by a neat singleframe blade at the front, new exterior mirror housings and new diffuser in glossy black finish. Furthermore, the fixed rear wing also contributes to this beautiful and aggressive styling.
Also, the exclusive fine-tuned suspension not only brings some additional agility, but also lowers the overall ride height: we definitely like it. And to finish this suite of beauty and passion, engineers and stylists added new limited-edition 19-inch wheels in glossy black five-spoke design. Neat.
Interior styling
Here's where things get interesting. There are numerous additions. Starting with new S sport seats with highly contoured side supports and adjustable lumbar, going through flat-bottomed S line contoured sporty steering wheel in three-spoke design and finishing with this vast thing, called Audi Virtual Cockpit. In fact, this infotainment system is offered with two large screens, exclusively for the limited edition.
SEE ALSO: 2017 Audi TT RS revealed! There are new taillights! How original!
What impressed us with this cabin was the incredible mix between sporty appearance and elegance. All this, topped with many personalization options. For example, seats and door armrests can be specified in combination of leather and Alcantara on in fine Nappa leather. Sweet. Some of the components, however, remain as Audi specified them: the inlays are in matt brushed aluminum, the air vents, clip around at the central console and the seat are in gray chrome finish. Nice.
Drivetrain system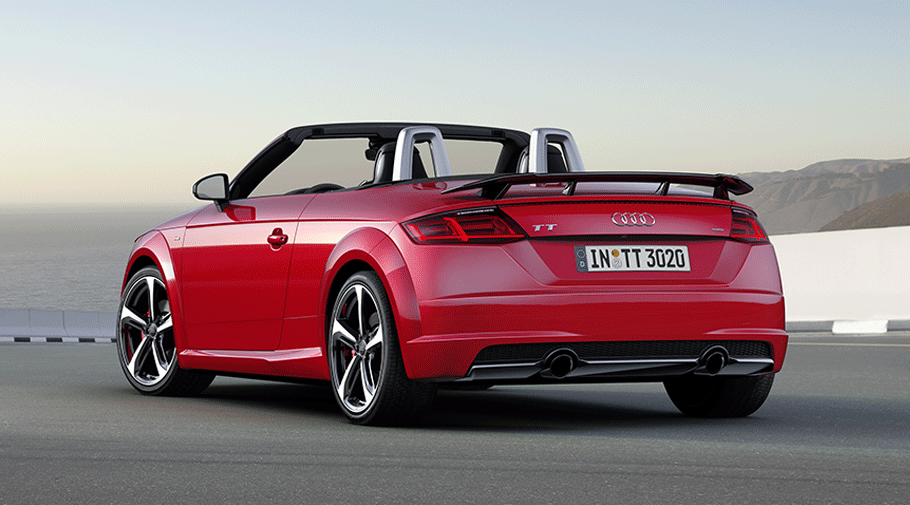 There is not that much to be told about performance rates. They are simply massive. The TT S line comes with a 2.0-liter that produces a total of 230hp (171kW). It is paired to a six-speed manual or an optional S tronic automatic. Both of these gearbox systems deliver torque to the front wheels.
Audi is offering the special model TT S line competition outfitted with the 230 hp 2.0 TFSI engine. It is available as a front-wheel-drive version with six-speed manual transmission or S tronic, and as a quattro with S tronic. Prices for the TT Coupé S line competition start at EUR 41,940. The roadster version of the special model costs EUR 44,340 upwards.
Source: Audi