ABT Volkswagen Golf II - 30th Anniversary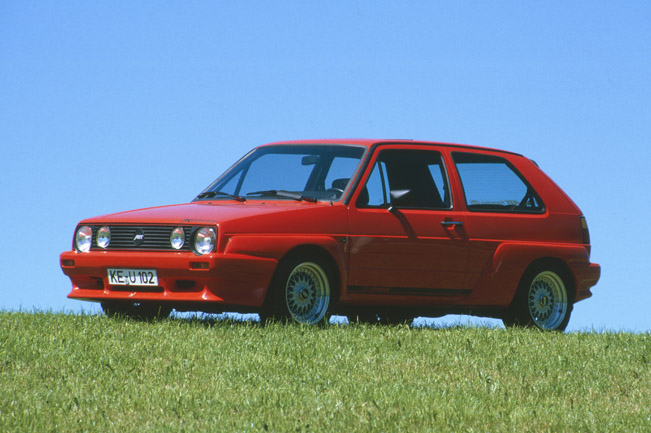 Volkswagen Golf II is an iconic model representing reliability, good performance and extremely robust parts. Even 20 years after production had stopped, no fewer than 450,000 of that model are still registered in Germany. The performance ranges from 55HP (40 kW) in the smallest petrol and diesel variants to up to 210HP (155 kW) with the 1.8 liter supercharged model.
However, ABT has taken the powerful 1.8 liter supercharged G60 model to the next level boosting it to 240HP (177 kW). The tuning specialists has also installed a spoiler across the liftgate's window, front spoiler, side mouldings with "ABT Power" lettering and racing-type wheels.
"Simple, unique and timeless," said Hans-Jürgen Abt for Volkswagen Golf II.
Source: ABT