ABT Volkswagen Tiguan - 260HP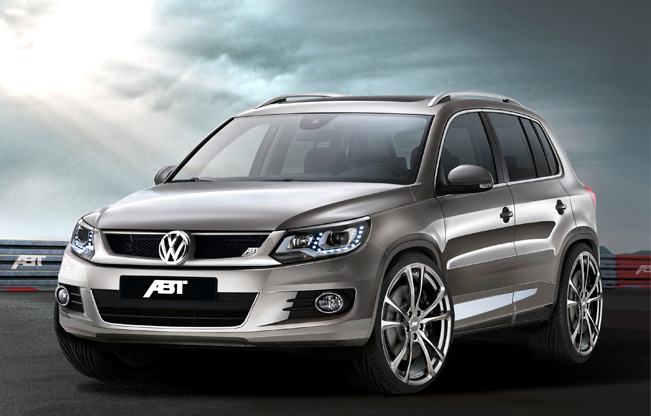 ABT Sportsline has announced their latest project based on Volkswagen Tiguan. The tuned SUV comes with styling and performance upgrades.
"This SUV embodies fun and adventures and is thus fully in line with our portfolio", commented Hans-Jurgen Abt, CEO of the globally largest tuner of cars produced by the Volkswagen Group.
The exterior boasts a new front grille, door strip attachments, rear spoiler and a rear skirt set including a quad-pipe exhaust system. There are different sets of wheels from 18" to 20" fitted with performance tires. ABT also offers lowering spring sets and wheel spacers.
The interior features new floor mats as well as cargo mat.
The 2.0 liter TDI with 170HP (125 kW) is boosted to 195HP (143 kW), while the 140HP version can deliver 170HP (125 kW). The variant with 110HP (81 kW) can be pumped up to 140HP (103 kW).
The petrol range including 2.0 liter TSI and 1.4 TSI has a lot more power. The mighty TSI can be boosted to 230HP (169 kW) or 260HP (191 kW) and the 1.4 liter TSI can be upgraded to 160HP (118 kW), 180HP (132 kW) or max of 210HP (154 kW).
The Tiguan is a member of the ABT Sportsline SUV family, and as with the Touareg and the Q3, Q5 and Q7 drivers will get a very sporty and versatile automobile.
Source: ABT