Acura NSX Concept To Make Special Appearance At 2013 Pebble Beach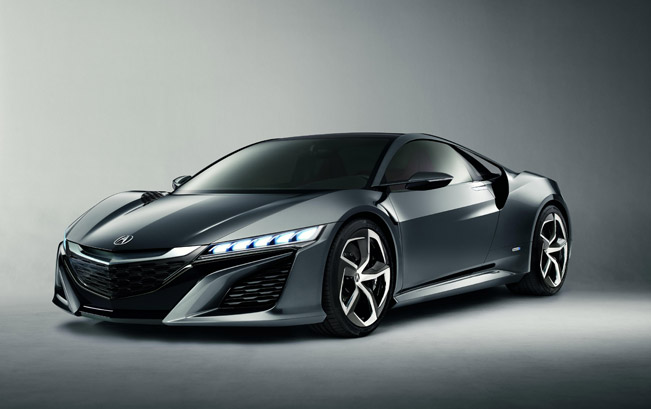 Acura NSX Concept is going to make a special appearance at the 2013 Pebble Beach Concours d'Elegance in 18th of August. In fact, the Acura brand is the Official Sponsor of the event, where all kinds and models of luxury vehicles will be on display.
The Concours is a celebration of style and refinement and this makes it the perfect place for a display of such exquisite model as the NSX Concept. The alignment between the brand and the prestigious event is a triumph of the ultimate celebration of the automobile.
Currently, a production model of the SX is being developed by the engineers at Honda R&D Americas, Inc., in Raymond, Ohio. In addition, the next-generation Acura sports car will go on sale in 2015.
The with the production of this model is to deliver to customers supercar dynamic capabilities and advanced environmental performance. The NSX will be powered by a mid-mounted, direct-injected V-6 engine which will be matched to Acura's Sport Hybrid SH-AWD® (Super Handling All-Wheel Drive) system.
The latter is a three-motor high-performance hybrid system which mixes torque vectoring all-wheel drive with advanced hybrid efficiency. This happens through the utilization of three electric motors: one is integrated with the V-6 engine and its all-new dual-clutch transmission (DCT) driving the rear wheels, while the two motors drive the front wheels.
Moreover, the system delivers immediately negative or positive torque to the front wheels during cornering. The aim is to achieve a new level of driving performance which is unparalleled by current AWD systems.
Source: Acura