2015 Acura TLX Is Official Vehicle Of Everything Thrilling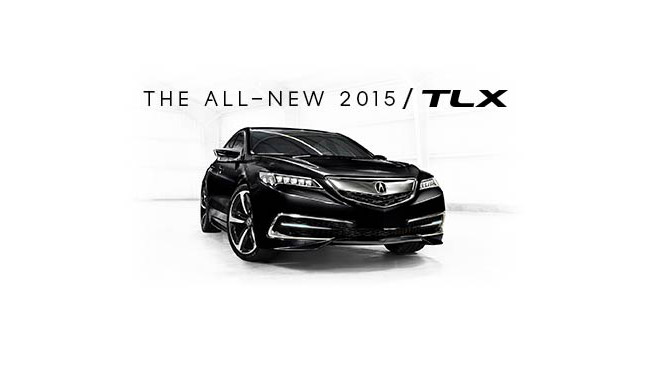 Exactly five days ago we received the news that the production version of the 2015 Acura TLX sports sedan is going to make its official first appearance at this year's New Your Auto Show. We actually don't expect to see a car different from the prototype version exhibited at NAIAS in January, however – surprises might come, so we are eagerly waiting for it.
Today, the brand announced a special advertising campaign for the 2015 TLX which is scheduled to air during online and broadcast coverage of college basketball tournament. The innovative multi-media marketing campaign is titled "Official Vehicle of Everything Thrilling" and is themed around the TLX tagline "It's that kind of thrill".
It mixes wide range of marketing activations aimed at driving conversation about the new TLX sports sedan. The ultimate goal of the campaign is designed to engage fans with exclusive opportunities to be the first to own the TLX. Some of the highlights of the "Official Vehicle of Everything Thrilling" Campaign include standard banners with text such as "The official vehicle of destroying your boss's bracket", push-down banners with video vignettes comparing the thrill of driving the TLX to "staring into a wolf's eyes", real-time banners linked to live-action game coverage, social media integrations and a sweepstakes opportunity to win the car.
Furthermore, Acura also revealed that the production TLX will be available this summer. It will offer two engine options: the first one is the 2.4-liter direct-injected i-VTEC 4-cylinder unit and the second – the 3.5-liter direct-injected i-VTEC V-6 powertrain. The former will be coupled with to an eight-speed dual-clutch transmission with torque converter, while the latter with a new nine-speed automatic transmission.
These engines will undoubtedly ensure fresh and exhilarating performance mixed with the luxury refinement and sports-sedan athleticism of the car. We also expect to see Acura's new dynamic handling technologies implemented in the 2015 TLX.
Source: Acura