AHG Sports Infiniti FX 30dS
The AHG Sports tuner of Infiniti Centre in Hamburg has installed some modifications to the FX. They managed to create a spectacular appearance for the crossover, which was just impressive. Although FX is not a direct competitor to the big SUVs like BMW X5 and Porsche Cayenne, it is very close to them, because of the mighty engines and superb luxury.
However, the tuned FX 30dS by AHG Sports is even better. The crossover stands on enormous three-piece wheels from CC line of Schmidt Revolution from Bad Segeberg. The dimensions are 11J x 21" fitted with 295/40 ZR21 tires.  The set is priced at 7900 EURO.
The suspension is upgraded by installing a new lowering spring kit, which removes 25mm from ride's height. The set is priced at 1495 Euro.
Last, but not least, the diesel engine is boosted to the hefty 280HP (instead of the factory's 238HP) and 600Nm of torque. The ECU re-map is priced at 1250 Euro.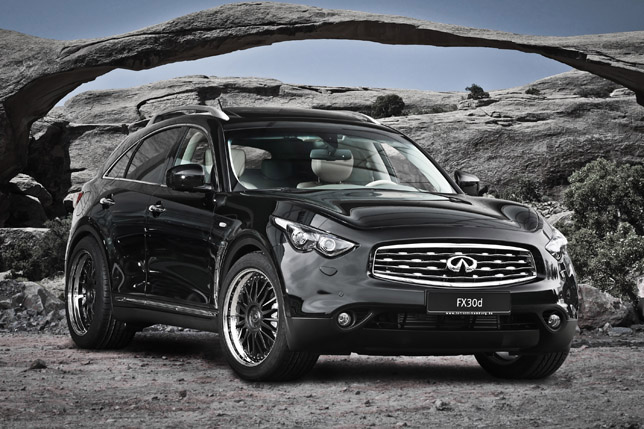 Source: Infiniti