Alfa Romeo Stelvio Quadrifoglio is officially the fastest SUV available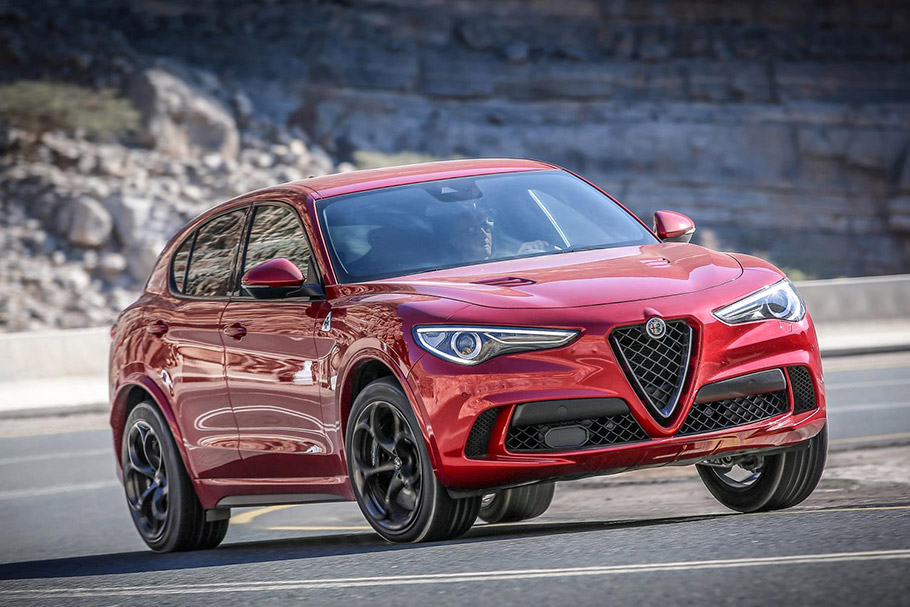 The advanced 505-hp Alfa Romeo Stelvio Quadrifoglio was awarded with Northewests' Most Fun-To-Drive-Vehicle and Most fun SUV awards, given by Northwest Automotive Press Association (NWAPA) at the 12th annual "Run to the Sun" media drive event.
Crafted by Alfa Romeo team in Cassino, Italy, the Stelvio Quadrifoglio represents perfect balance of engineering and styling, blended with emotion and desire. Bringing world-class performance and next-gen technologies, the sexy Italian SUV offers exhilarating driving experience and unmistakable comfort and feel.
What is also special about this particular unit is that Alfa Romeo took on the challenge to create the perfect mix of high performance, capability and design. And therefore Stelvio Quadrifoglio is not only comfortable and functional, but also has proven itself to be the fastest SUV in the world with Nürburgring lap time of 7:51.7, which boasts a best-in-class 0-60mph (100km/h) sprint time of 3.6 seconds.
SEE ALSO: Kahn Design reveals new Pace Car Concept
And as it comes to the NWAPA, this is a professional organization of automotive journalists and media members from the Pacific Northwest and Southwest Canada, which was found back in 1991. The organization includes 55 voting members that represent more than 700 newspapers, magazines, radio stations, media groups and other. Non-voting NWAPA members include representatives from automotive manufacturers and related industry professionals. Neat!
Source: Alfa Romeo