All-New Lincoln Cars Designed to Provide Ultimate Quietness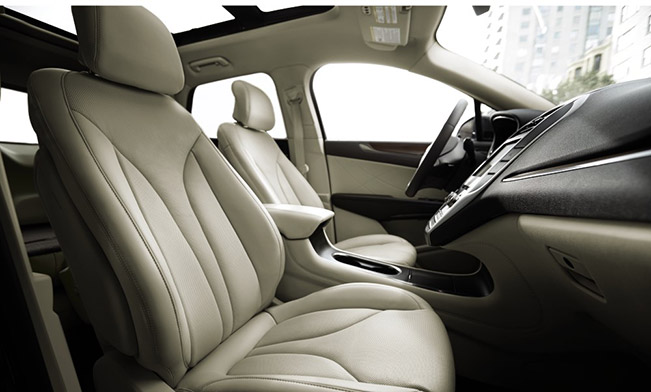 In a recent press release Lincoln Motor Company is showing off with its all-new Lincoln vehicles' interior which is proclaimed to be among the quietest ones worldwide. But is this  really so?
Satisfying customers' needs and providing them with the best quality of production is one of the primary goals in every car industry. Therefore, implementing new clever engineering, high-class manufacturing and outstanding design elements is a step that pushes Lincoln cars further on. As Scott Tobin director, Lincoln Product Development, comments; "To attract a new luxury client, we're elevating all aspects of the driving experience, including an intense focus on providing a quiet interior. A combination of engineering, manufacturing and design related actions are being implemented to provide a calm, comfortable environment, and a better customer experience.
Part of the technologies which are used in order to reduce the noise and provide an atmosphere as calm as possible include sound-absorbing interior trim panels and noise-reducing material in the pillars, trim panels and carpets. What is more, Lincoln vehicles come with acoustic and aero-designed mirrors that are able to control the airflow across the side to decrease cabin noise. There is also acoustic-laminate windshield and front side glass that work to reduce highway-speed noise levels. The quiet environment in the car is further possible due to active noise control which 'examines' and captures the sound. Through inverted sound waves, the active noise control casts away the unwanted sound-disturbances. Finally, the "Do Not Disturb" feature on SYNC blocks incoming calls which are automatically diverted to voicemail. The text messages, respectively, are saved on the device so they can be checked later.
By all means then, Lincoln successfully achieves ultimate quiet interior which also demonstrates comfort, smoothness and assertiveness. What do you think? Is this quiet enough for you?
Source: Lincoln