The ultimate performance machine BMW M2 gets styling and performance upgrade

Alpha-N Performance proudly presents an updated variant of the M2
What is better than an M2? An updated variant of an M2, of course! The responsible for today's update of the ultimate car are the tuners at Alpha-N Performance, which have made the model more attractive and potent, and way faster.
The M2 upgrade programme begins with a choice of three boot-lid mounted spoilers. A particular highlight here is the newly designed and fully adjustable carbon rear wing, which has been additionally complemented by a matching splitter for the front spoiler.
SEE ALSO: Alpha-N Performance Boosts the BMW X Range 
But this is not everything. There are two other alternative designs for the rear wing: the one is an M4 GTS look-a-like and the other is a Racing-Style M235i Motorsport wing. To spill it all out, Alpha-N-Performance said that it is currently producing other carbon-fibre styling components for the M2 and that they will be offered shortly.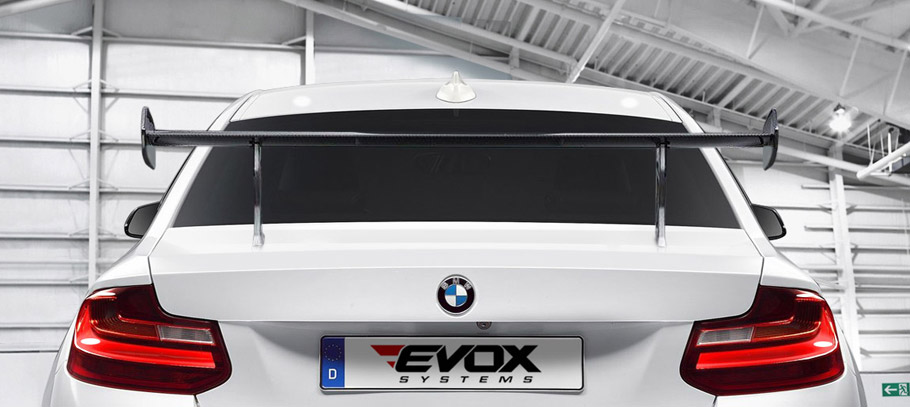 New wheels from OZ Racing were also added and they support the enhanced performance of the car. They come in 19-inch size, and are coupled with 245/35ZR19 and 265/35ZR19 tyres at the front and rear respectively. The handling of this BMW is further improved with the addition of fully adjustable Road & Track coilover suspension.
Speaking of the performance upgrades, the standard turbocharged straight six-cylinder engine of the M2, which sends 370 hp to the rear wheels, has been given an EVOX performance programme. The results can be classified in three stages: the first one raises the power of the engine from 370 hp to 400 hp, and the torque from 465 Nm to 580 Nm.
Stage number two is raising the numbers to 415 hp and 600Nm, while the last stage – to 430 hp, with peak torque of 620 Nm. If one goes for the third option, then he or she would also get a deletion of the electronic top speed limiter, as well as a racing downpipe without catalysts. The throaty exhaust note can be achieved via the free-flow silencer with throttle control.
Interior changes are scarce, but they complement the performance attitude of the M2 perfectly. The options for the cabin are an Awron dashboard digital display and a replacement of the standard seats with sports or race ones.
Source: ALPHA-N Performance