An iconinc Rolls-Royce Silver Ghost recreates its triumphant London-Edinburgh run after 110 years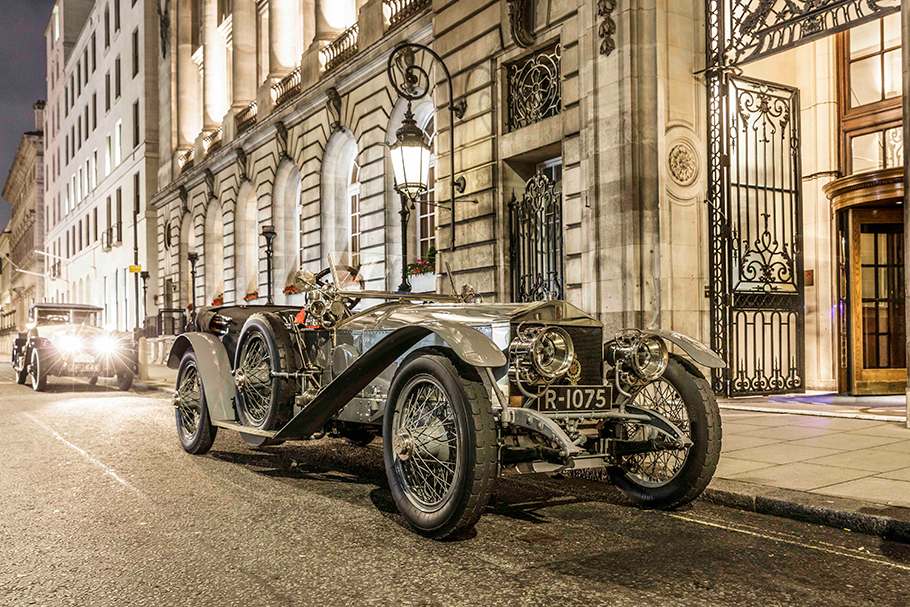 The Silver Ghost is arguably the most famous Rolls-Royce model of all time. It was through its success in the early trials of speed, reliability and endurance that it earned Rolls-Royce its reputation as 'the best car in the world'. Winning the 1911 London-Edinburgh Trial was a landmark moment for Silver Ghost 1701: that the same car, now a priceless collector's item, can repeat the endeavour 110 years later is testament to its remarkable engineering, materials and build quality. Our sincere congratulations to our friends at the 20‑Ghost Club on this fantastic achievement.

Andrew Ball, Head of Corporate Relations, Rolls-Royce Motor Cars
Recently, history repeated itself as the iconic Rolls-Royce Silver Ghost 1701 re-enacted the astonishing run it completed back in 1911 with the London-Edinburgh Trial.
The vehicle was designed with the idea to become an "Experimental Speed Car" and won the original event locked in top gear for the entire 799-mile trip. Now primitive, but back then quite astonishing, the speed of 19.59 miles per hour was considered as something close to the speed of light.
To prove that the car had not been modified in any way, it achieved 78.2 mph on a half-mile speed test conducted immediately after the Trial; it also became the first Rolls-Royce to exceed 100 mph in a later test at the fabled Brooklands circuit in Surrey.
The re-enactment was as faithful to the 1911 event as possible. The car, now a priceless collector's item and wearing registration R-1075, departed from the Pall Mall headquarters of the Royal Automobile Club at 06.00 on Sunday 5 September 2021, then travelled to Edinburgh on a route that followed the old Great North Road as closely as practicable – locked in top gear just as it was 110 years before.
To add to the spectacle and sense of occasion, 1701 was accompanied by a further nine Rolls‑Royce Silver Ghosts, all of a similar age and in equally perfect condition, from the 20-Ghost Club. And to complete the pageant, the cavalcade was escorted all the way to Edinburgh by a brand-new Ghost, handbuilt at the Home of Rolls-Royce at Goodwood and finished in Tempest Grey.
SEE ALSO: Bentley team celebrates its 70th anniversary of Design in Crewe
Andrew Ball said, Silver Ghost 1701 has a unique and special place in the marque's history and affections. It's difficult to think of many machines that can still perform exactly as they did 110 years ago; this extraordinary car is a remarkable tribute to our predecessors who designed, engineered and built it. We're proud to continue their work and uphold their values in today's Rolls-Royce motor cars – which are still the best in the world.