Anderson Germany Porsche Panamera Red
Anderson Germany has released another tuning package for Porsche Panamera Turbo.
It includes radiator cowl, as well as the corresponding pendant on the top, the side channel bar and the almost obligatory antiwing. The underlined sports air intakes on the left and right, by the way, in a brilliant black display the product to the best advantage, while the border of the headlights create a "leer" of a special type. The exclusive hood, made of carbon, with its air intakes and boot lid of that ultralight, but prohibitively expensive material were in the end for the benefit of the weight saving. The bright headlights with light emitting diodes, the rear lights and all without exception glasses can be ordered in tinted version.
The car stands on enormous 10J x 22" rims fitted with 265/30 R22 at the front and 295/25 R22 at the rear. It also stands 40 mm lower to the ground thanks to the special height adjustable suspension.
The ANDERSON professionals painted the turbo-bolide in an incomparably dim red, the poetry on four wheels.
The engine is boosted to 585PS (430 kW) by installing exhaust system, equipped with sports accelerators and an ECU re-map.
The interior boasts ANDERSON monitors, easy-to-use sports steering wheel with carbon fiber, carbon fiber mouldings, red logo sill pads in a black border, carbon leather with black alcantara with keder on the edges and diamond-shaped seams. There are diamond-shaped seams in alcantara upholstery. The legroom in front and back is illuminated with red light emitting diodes with DIMM-module.
The guard bars, as well as the lights covering on the ceiling is made in lacquered black. And the most remarkable is the sound system with lockable monitor with the PS3 and DVD functions, which ensures the proper sound.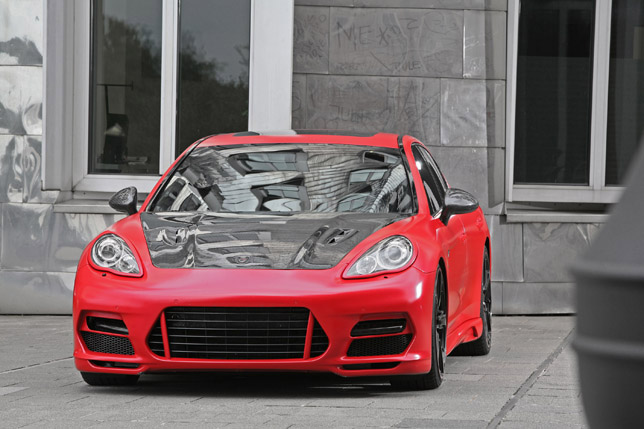 Source: Anderson Germany