Aston Martin Rapide 4 Door by Kahn Design
News from Kahn Design. This time, the car that has gone under the knife is a 4-door Aston Martin Rapide. Even though owning a stock one yourself is a statement enough that you are an open-minded, fun and classy executive, things can go even further. That's true if you ask someone at Kahn.
We say knife but actually the "styling package" consists mostly of matte black painted elements – the front bumper grille mesh, the hood and fender vents, the brake calipers. The exhaust system is new, we'll give them that. Also, thanks to a set of lowering springs, the ground clearance is less of a thing now. Good for handling then. Probably the most noticeable work done here involves the wheels - Kahn 21" RSX-F pieces in platinum silver finish.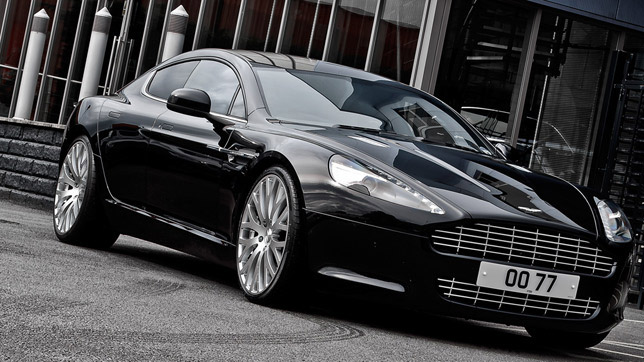 Is the power of the Kahn Aston Martin Rapide up by some points? We don't know but still, a coat of matte paint won't bodge down the stock 470 bhp that come out of the saloon's 6.0-liter V12 engine.
This being Kahn Design which profess individuality, uniqueness and style etc, the interior trim is rather flexible. This one here however has some Alcantra on the wheel and on the sporty binnacle behind. The rest of the Aston Rapide's upholstery is left to the creamy leather.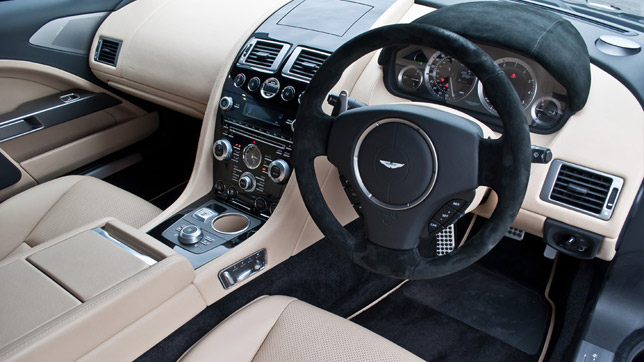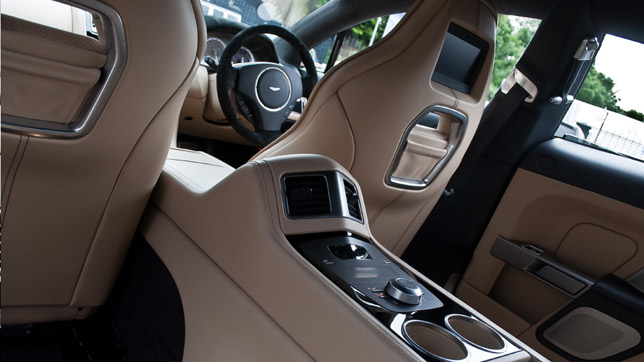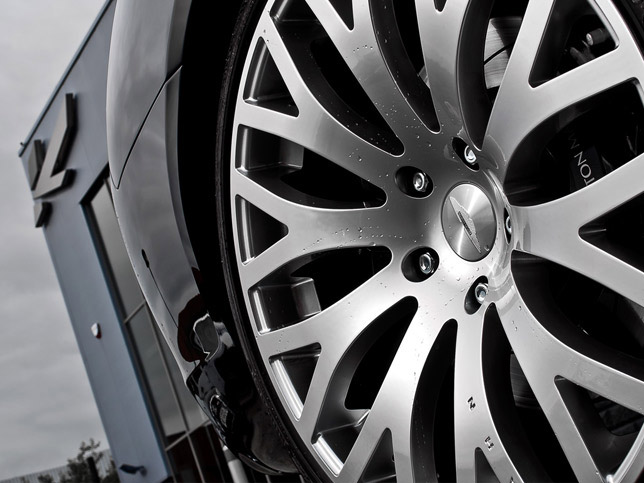 Source: Kahn Design