Aston Martin V8 Vantage GTE and DBR 1-2 Race Car - Price £500,000
Aston Martin is going to sell a V8 Vantage GTE and DBR 1-2 Race Cars for £250,000  (around €290,000) each.
The Vantage GTE took place at Le Mans in 2012 with Allan Simonsen, Cristoffer Nygaard and Kristian Poulsen behind the steering wheel. The DBR 1-2 competed in the LMP1 class between 2009 and 2011. Both cars feature Gulf livery and are designed to be used for display purposes. Unfortunately, that means the engine and gearbox have been removed to make transportation easier.
These cars never fail to generate high levels of interest, even amongst non-motorsport followers.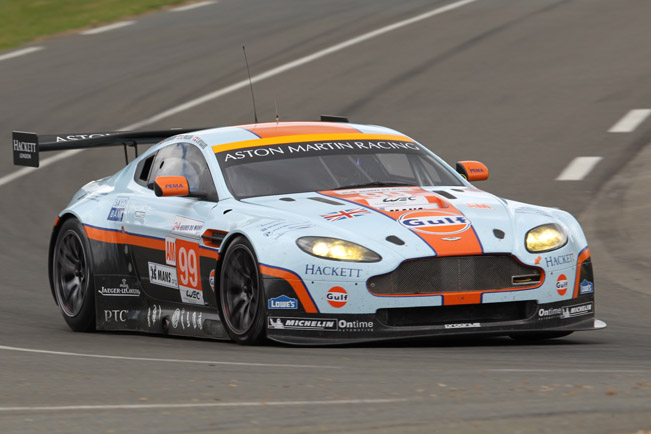 Source: Aston Martin