Audi Reveals Refreshed Styling for the A3 and S3 Lineup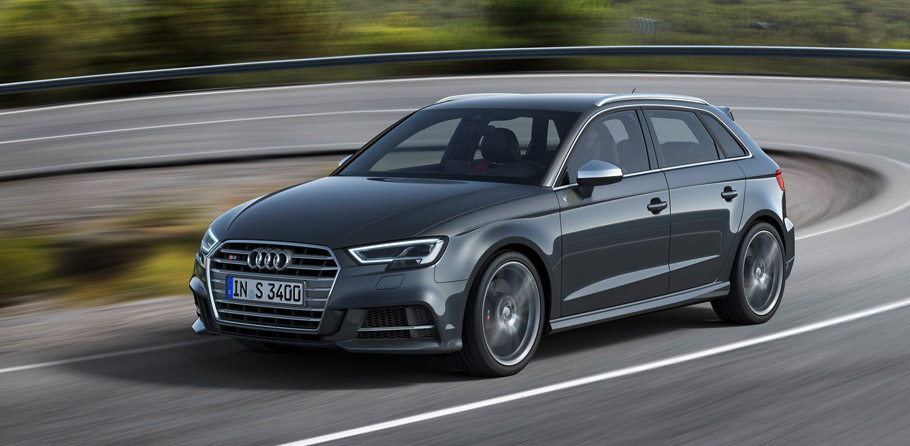 Audi has just unveiled the facelift variants of the A3 and S3 models. The cars feature a lot of new styling enhancements including new front fascia with a revised grille. The later is flanked by restyled Xenon plus headlights. At the rear we see brand new diffuser and refreshed design for the taillights. Audi is making everything more colorful by adding more shades to the palette. In addition, the new A3 and S3 can now be equipped with the optional matrix LED headlights.
On the inside, the updated interior includes new three-spoke steering wheel and an upgraded MMI system infotainment system with simplified menus and enhanced voice controls. As an option, Audi is offering its customers the new Audi virtual cockpit system with 12.3-inch TFT display positioned in the instrument cluster.
SEE ALSO: MR Racing Proudly Present the Almighty Audi RS3 
Another option for the A3 is the traffic jam assist system. It helps the person behind the wheel by automatically driving the car at speeds up to 40 miles per hour. Customers can also order the updated variant of the Active Lane Assist System.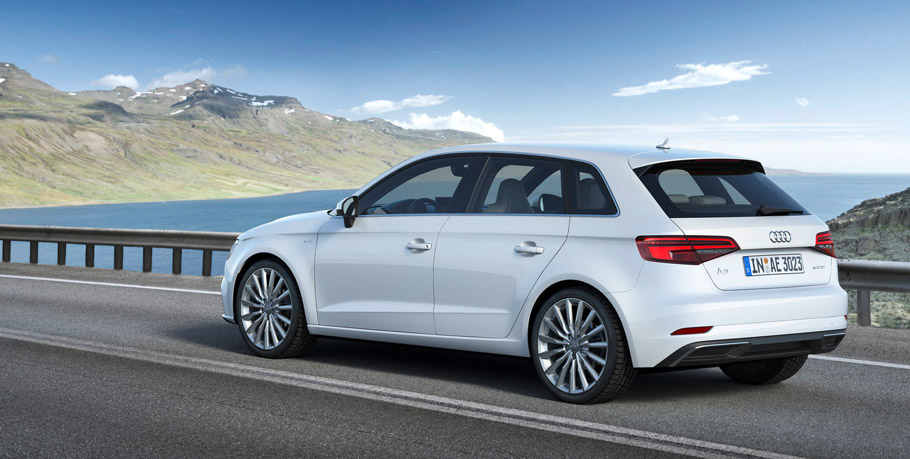 In terms of engines, there are a lot of variants to choose from. These include: the 1.0-liter TFSI three-cylinder with 115 horsepower (85 kW) and 200 Nm (147 pound-feet) of torque; the 1.4-liter TFSI with 150 hp (110 kW) and 250 Nm (184 lb-ft) of torque; the 2.0-liter TFSI with 190 hp (140 kW) and 320 Nm (236 lb-ft) of torque; the 1.6-liter TDI with 110 hp (81 kW); and the 2.0-liter TDI with outputs of 150 hp (110 kW) and 339 Nm (250 lb-ft) of torque as well as 184 hp (135 kW) and 380 Nm (280 lb-ft) of torque.
Those who are always looking to save the nature can opt for the A3 Sportback e-tron which is powered by a plug-in hybrid powertrain. It comprises of a 1.4-liter TFSI engine, an electric motor, and an 8.8 kilowatt hour lithium-ion battery. Its total output is of 204 hp (150 kW). There is even an option on natural gas: the Audi A3 Sportback g-tron powerd by a 1.4-liter TFSI bi-fuel engine which produces 110 hp (81 kW). At last, the facelifted S3 has an upgraded 2.0-liter TFSI engine which generates up to 310 hp (228 kW) and 400 Nm (295 lb-ft of torque).
Audi A3 and S3 Facelift will go on sale next month with a starting price at €23,300. First deliveries are expected this summer.
Source: Audi