Only Five in Production: Meet the Exclusive Audi A8 L Chauffeur Edition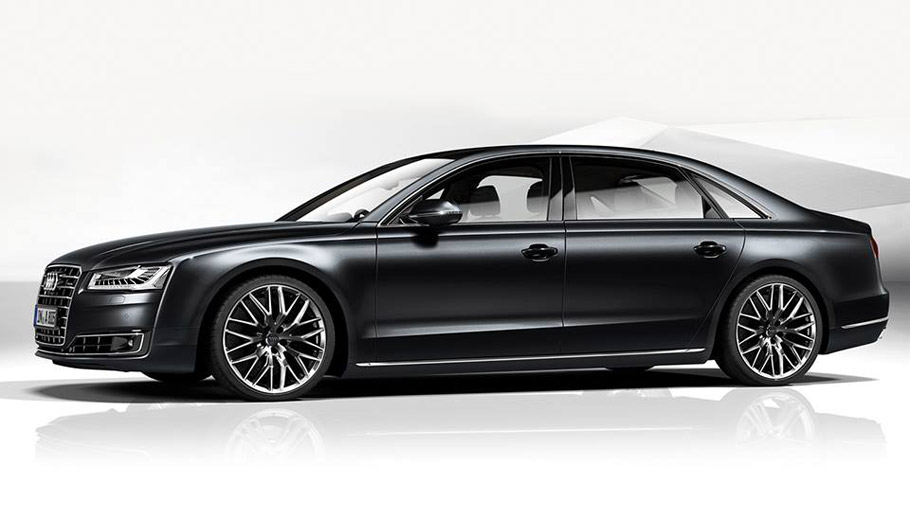 Audi Japan has unveiled a strictly limited edition A8, which will be produced in only five examples. Of course, they will go to special clients in the country and unfortunately, won't appear anywhere else. It is a sad fact because the car is extremely exclusive and can be compared to those vehicle regarded as most luxurious, like a Rolls-Royce for example.
The Chauffeur special edition is based on the long wheel base of the latest and updated version of the A8. It is equipped with wide range of one-off features, which are there to offer the ultimate comfortability and express higher-class status.
SEE ALSO: Audi TT Clubsport Debuts at Wörthersee [VIDEO]
Exterior
From the outside the exclusivity of this A8 is distinguished only by the aluminum wheels with ten spokes. They come in 20-inch size and are fitted with low profile rubbers.
Engine
Under the hood sits the turbocharged V8 DOHC engine, which is capable of producing no less than 435 PS (320kW) at 5,100- 6,000rpm and 600Nm (441 lb-ft) at 1,500-5,000rpm of maximum torque. The engine is mated to electronically controlled 8-speed Tiptronic AT transmission that drives all four wheels.
Interior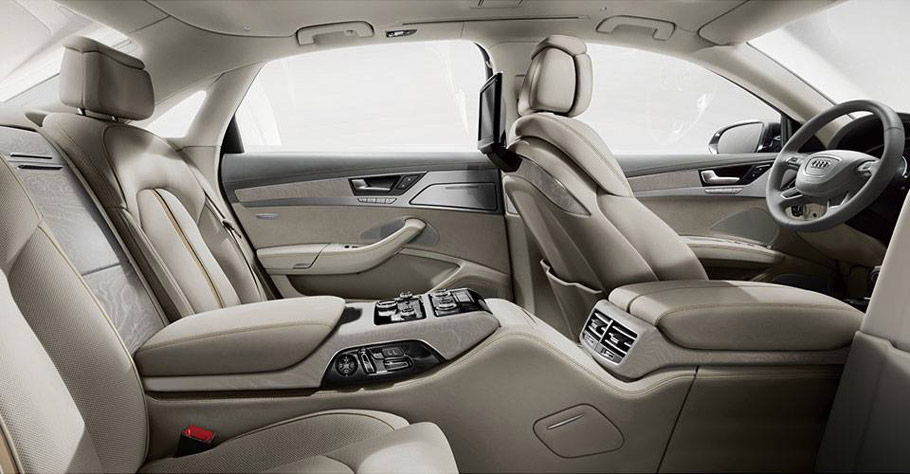 One when steps inside, he or she immediately feels the magic of this car. Suitable for only four persons, the interior is characterized by comfort and individuality. Everything is wrapped in marble grey leather accompanied by stitching in a slightly lighter color.
There are three cool features that will deliver maximum enjoinment to the occupants. The first is the bar compartment, the second is the "cool box" always ensuring that the drinks are fresh, and at last there is an adjustable reading light.
Wonder who's going to take advantage of this? The options are only five …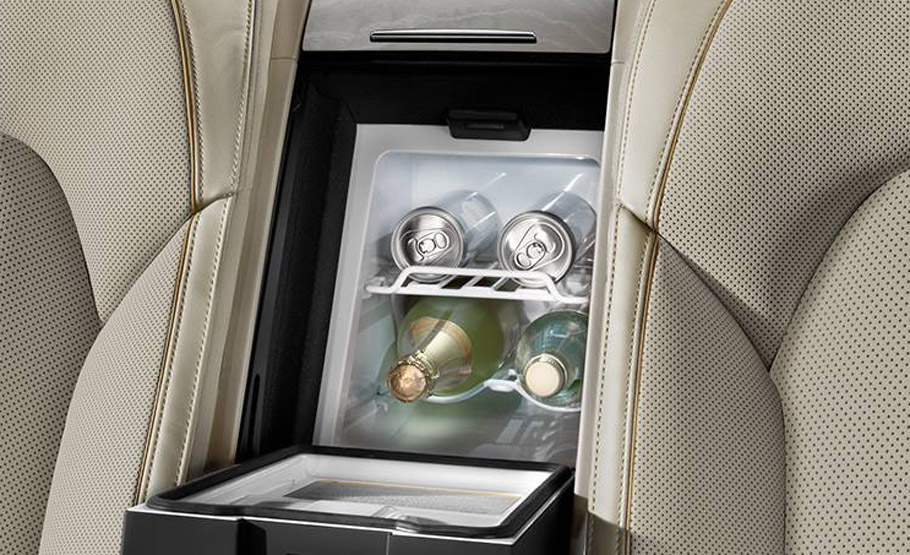 Source: Audi Japan via Facebook