B&B Audi A5 and S5 - 3.0TDI and 4.2 V8 gasoline with visual and performance tuning!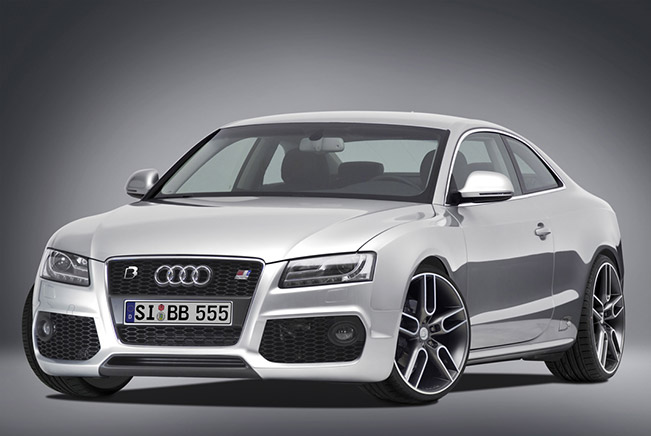 Audi A5 / S5, optimized by the german tuner B&B, reaches in the B&B level 1 modification 300hp/600Nm and impressive 325hp/640Nm in level 2, as 3.0 TDI version. The classical Audi S5 4.2 V8 can be optimized in 5 stages up to a maximum of power of 400hp. This allows speedup to 100km/h in under 5 seconds and possible top speed of 283km/h in association with the annulment of the speed limiter.
To stabilize the A5 steering performance B&B uses a special sport chassis which reduces the height of the original chassis by max. 40mm. In combination with the new B12 wheels in 9"x20" with maximum tyres in 255/30-20 the whole modification allows higher rates of turn and a firmer handling of the car.
To meet the risen requirements an adapted aerodynamic program including B&B sport end pipes "RS-Style" is as well available and finishes the aesthetical appearance of the Audi A5.