BMW 1-Series M-Power - 0-250 km/h [video]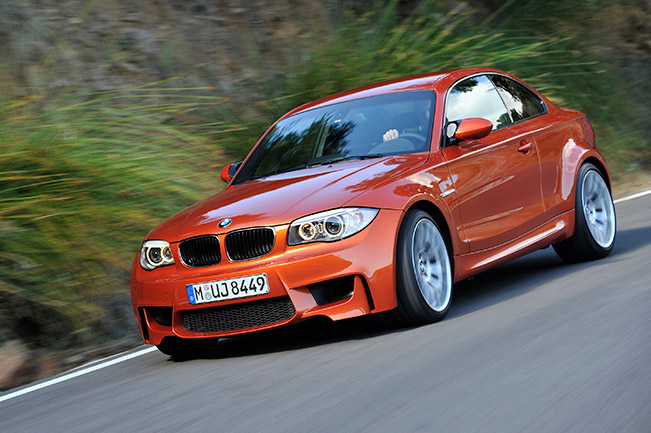 Motorsport has published an interesting video showing the brutal acceleration of BMW 1-Series ///M from 0 to 250 km/h. The sports coupe comes with several upgrades making the motorsport engine even more impressive.
Originally, the 1-Series M comes with 340HP (250 kW) and 500Nm (369 lb-ft) from a twin-turbo 3.0 liter inline six-cylinder engine. It is connected to a 6-speed manual gearbox. 0-100 km/h in 4.9 seconds and 0-200 km/h in 17.3 seconds. The top speed is electronically-limited to 250 km/h (155 mph). It can cover 100 km with just 9.6 liters of petrol and CO2 emission of 224 g/km – combined cycle.
This particular car was upgraded by Auto Racing. The result is 420HP (313 kW) and 600Nm (442 lb-ft) – an increase of 80HP and 100Nm. 0-100 km/h in 3.9 seconds.
2011 BMW 1-Series M has a curb weight of 1,495 kg (3,295 lbs). As a true ///M car, it comes with sport-tuned suspension, big brakes, a complete aerodynamics package and a lot of ///M styling features. Last, but not least is the ///M differential that responds to differences in rotational speeds in the right and left rear wheel, redirecting drive torque within a fraction of a second to maintain perfect traction.
Enjoy!
Source: Motorsport