BMW 135i Coupe Gets Some Extras From Rieger Tuning And Dotz Shift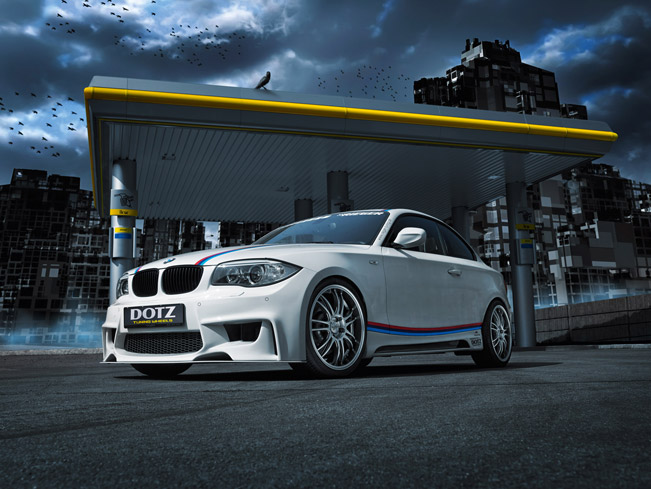 BMW 135i Coupe is definitely a dream car for many. The compact car comes with a standard M chassis and 306 horsepower (225 kW) unit. The presented vehicle has been firstly enhanced by the tuners at Rieger Tuning.
They had the goal to push the car to an even sportier level. What this means is that they have added to this BMW KW coilovers and new elements such as a spoiler bumper, side skirt, rear valance and 4- pipe rear silencer. The result is more powerful look for this beautiful 135i Coupe.
The wheel experts at Dozt Shift weren't completely satisfied with this outer appearance. What was missing was a further touch of sportiness which they were only to deliver. The end effect was achieved with the use of elegant high-gloss painted wheels with spoke edges and three-dimensional design.
In fact, the star pattern formed by seven slender double spokes makes the wheel look lightweight and aggressive, while the deep lip adds a racing touch. In addition, the recessed center minimizes wheel's weight and allows for four- and five-hole connections without affecting the design. An inlay in the rear ring of the deep lip rounds out the design of this project.