BMW M3 E46 with 450hp by G-POWER
By today's standards, it's an antique. A ten-year old dinosaur. A car that uses coal for fuel. Okey, so we got a bit carried over here. It's the BMW M3 E46 – a generation before the latest one. Don't be deceived though. G-POWER, the guys who got their hands on it, say it is now more powerful than the current V8 powered M3.
The performance package installed is called the SK I "SPORTY DRIVE" and if the figures they give are correct, the word "sporty" is a massive understatement – 450 hp and 460 Nm of torque. That's a straight six engine we are talking about here. None of the pistons have been changed or altered in any way and the exhaust system is pretty standard. It's not witchcraft either. No, those additional 107 bhp come from a humongous ASA T1-518 centrifugal supercharger – proper racing tech all the way. With it the venerable M3 can get to 200 km/h in 14,7 seconds (a massive improvement over the standard E46 – 18,1 seconds.). Compare that to the 200 km/h time of the E90 and you get a full second in favor of the G-POWERed predecessor.
One would imagine then, that a more iron fisted stopping power is required as a compliment to the supercharger. Something more up to date maybe. That's why the package also includes a set of 370 mm front and 342 mm back brake disks that get clamped by calipers that nest up to six brake pistons per wheel. The heat from the significantly bigger pads will be dissipated more efficiently once you exit a corner.
And yes, you would be doing a lot corners. Especially with that new bound, rebound and height-adjustable G-POWER coil-over suspension. Just be careful not to destroy those Michelin Pilot Sport tires that can, and will have to, endure speeds of up to 300 km/h. Probably it would be best just to keep the M in a garage and occasionaly marvel at them, wrapped around 20-inch G-POWER "Sileverstone Diamond" alloy wheels – prime example of how a 450 hp monstrosity can stay light on its feet.
As an optional extra, one can go for the G-POWER sports rear muffler – OEM standard product quality and four 76 mm pipes sticking out from the back. A car like that needs the sound to match the performance.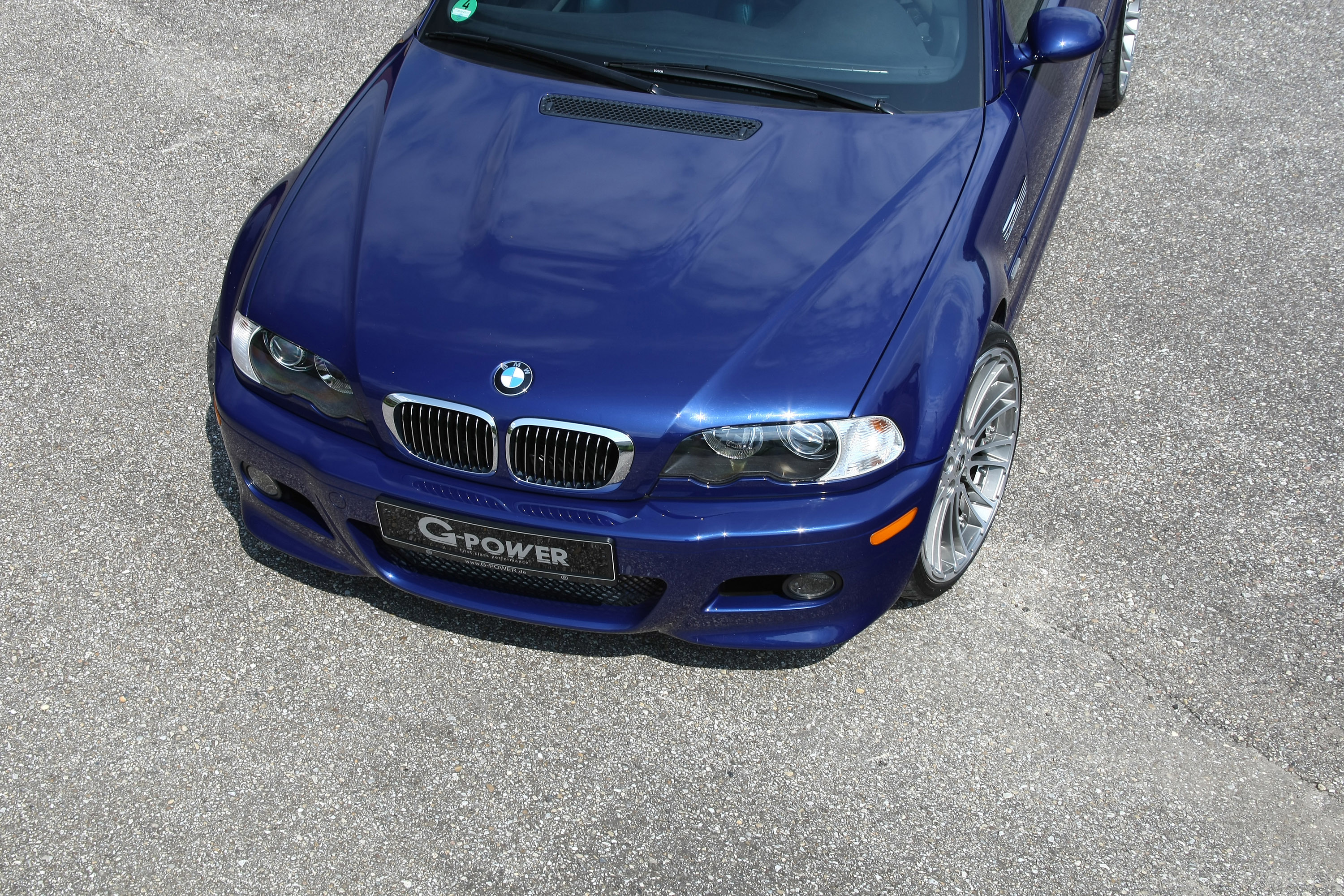 Source: G-POWER