A lucky BMW M5 receives neat upgrades from mcchip-dkr studio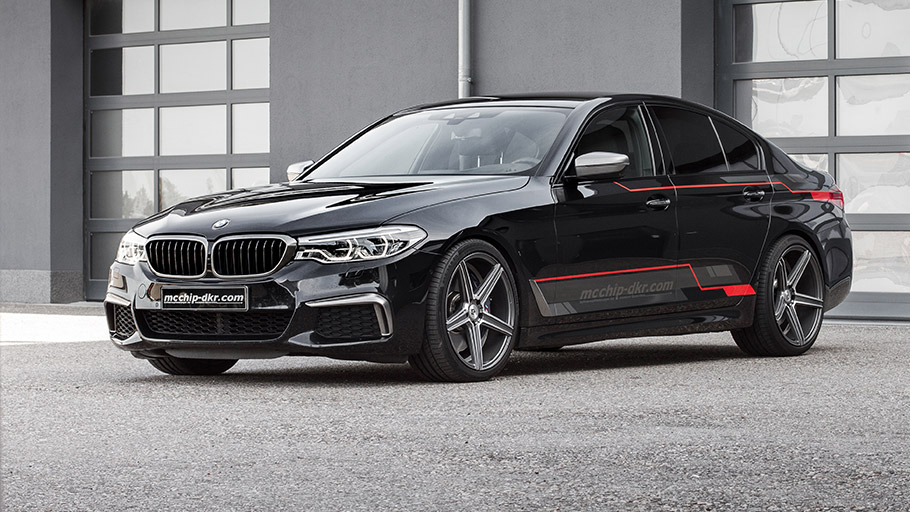 When we talk about tuning and more precisely, chip tuning, there's a certain name of professionals that stand out from the crowd – mcchip-dkr team in Rhenish Mechernich is studio that has proven itself as worthy for the past several years and confidently continues to build its portfolio. Led by founder and CEO Danny KUBASIK, the team proudly showcases its latest project.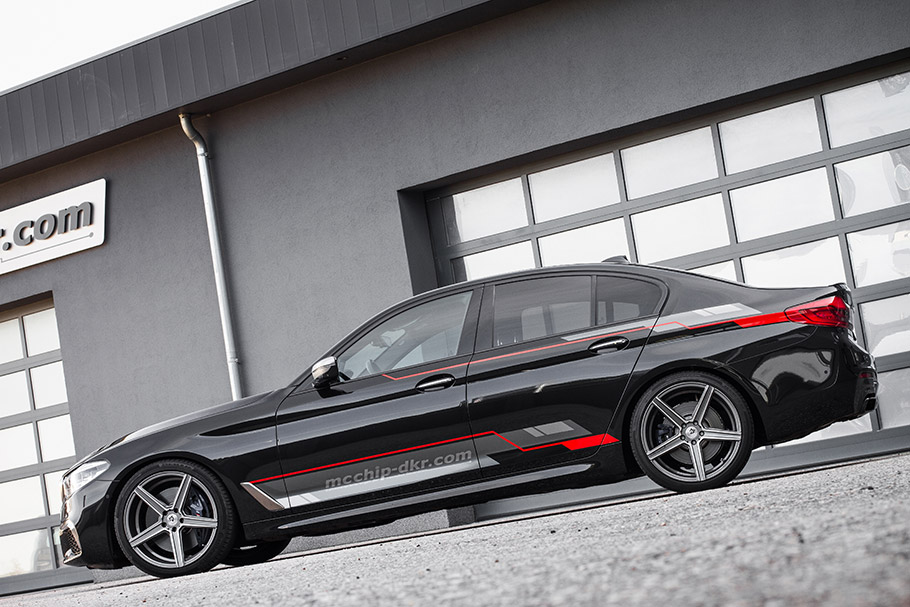 A lucky BMW M550d xDrive G30 has undergone through some touches here and there and now benefits from massive power output, measured at 470hp and 850Nm, thanks to the Stage 1 chip tuning that can be further boosted to the incredible 515hp and 865Nm of torque by installing Stage 2 gadgets. In fact, this Stage 2 also boosts the top speed to the electronically limited 295km/h. Neat! Further goodies include a fine-tuned KW coil-over suspension Variant 3, mbDESIGN KV1 rims with Continental ContiSportContact, 9x20-inches with 255/35 RD20 and 10.5x20-inches with 285/30 R20 tire/wheel combination.
SEE ALSO: 2019 VW Jetta takes home prestigious award. Details here!
In terms of exterior styling, the vehicle comes with neat glossy black finish with sexy red lines on the side doors. In fact, this is all as it comes to visuals – after all a BMW machine doesn't need that much to outshine competition, right?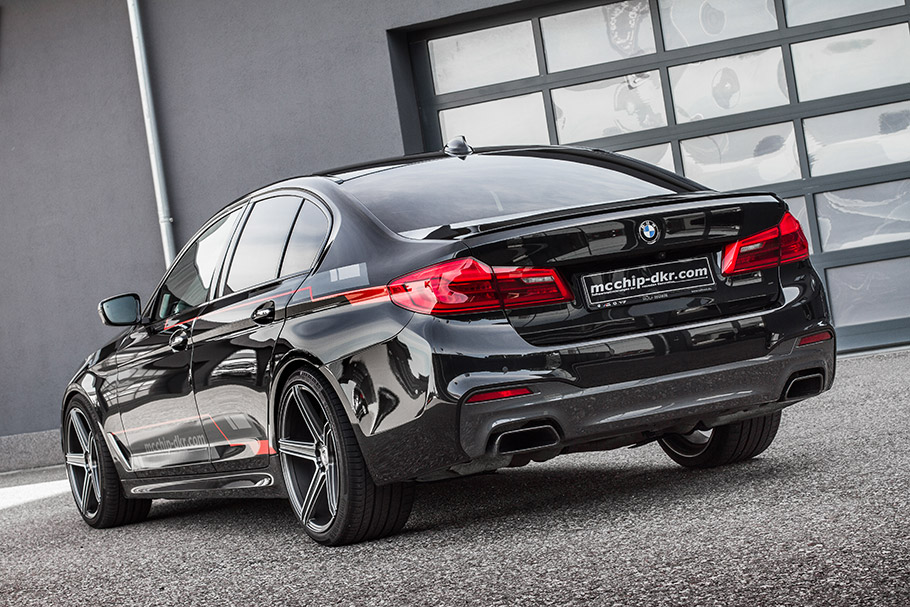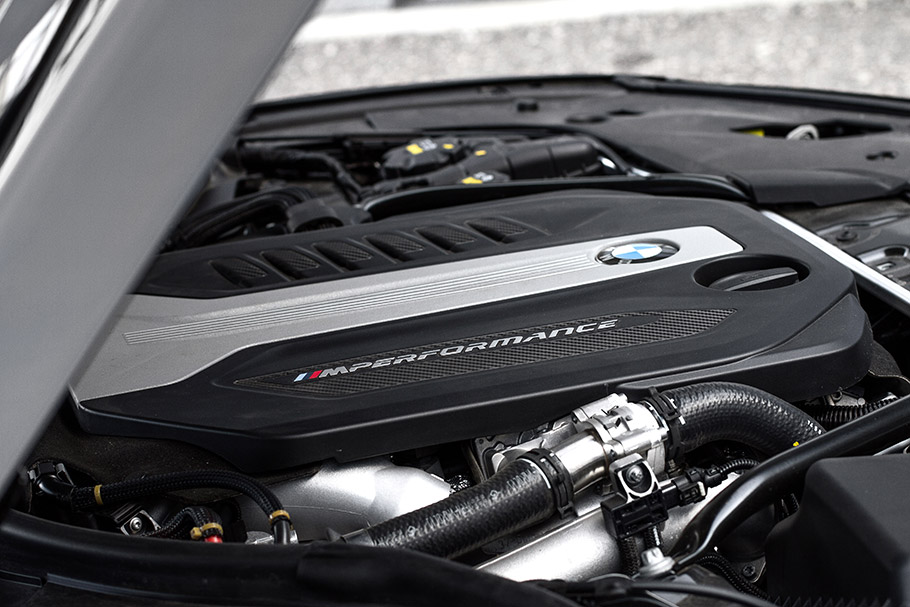 Source: mcchi-dkr