BMW Teases the M6 GT3 Racer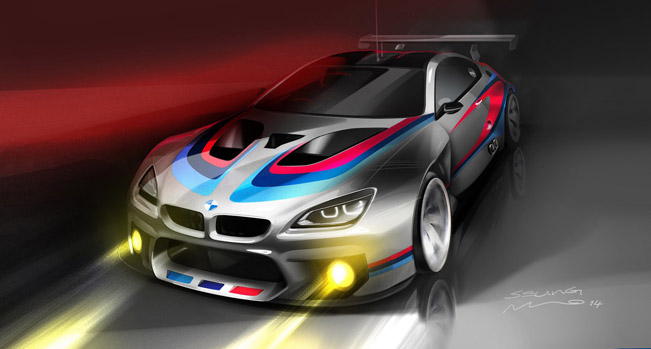 BMW M6 GT3 has just been presented with couple of sketches. This means that the company will cease the Z4 GT3 racer and substitute it with the new car based on the powerful and aggressive BMW M6 Coupe. This will happen by the end of next year and the car is planned to compete in the GT racing from 2016. At the moment, the racecar is under development and its first track tests will start in the beginning of next year.
BMW specialists also reveal that the properties of the car make it predestined to succeed the BMW Z4 GT3. In addition, they also wanted to show the high product substance of BMW M cars in motorsport.
Under the hood of the M6 GT3 will be sitting an optimized version of the standard car's 4.4-liter turbocharged V8 engine. The power output is expected to be between 500 hp and 600 hp. In addition, the chassis will also be improved for the racetrack.
Although the car will be based on the M6, it will feature a lot of lightweight components and will loose a lot of its unnecessary equipment. The weight it must achieve is between 1200 and 1300 kilograms. Furthermore, the M6 GT3 will be also equipped with a racing gearbox and ABS brakes.
Source: BMW