G-Power BMW M6 F06 Does its Thing with Almost 1000 Nm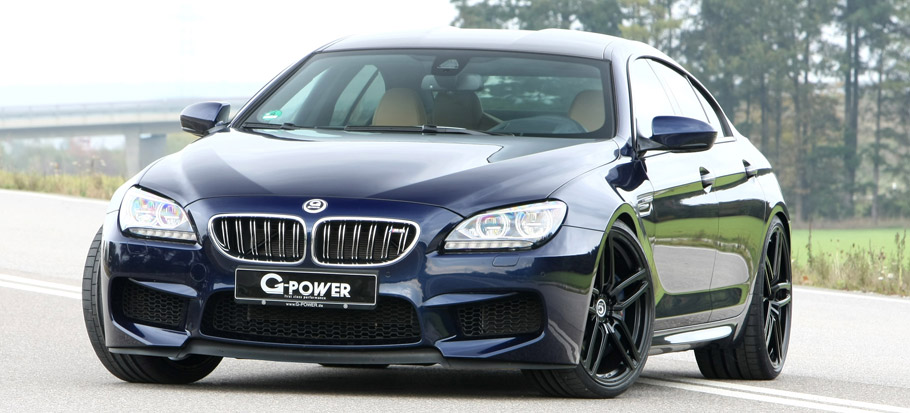 BMW M6 F06 is originally powered by the very potent TwinPower Turbo V8 engine, which produces 560 Nm (412 kW) horsepower and 700 Nm (517 lb-ft). The four-door saloon shows supercar performance, but there are always people who need to see more from everything. Therefore, the BMW performance specialists at G-POWER decided to offer three stages of engine upgrades for power hungry owners, delivering 650 hp, 700 hp, and 740 hp! The torque grew to almost 1000 Nm, making this M6 one of the most potent ones on the planet.
The power upgrade for the engine was in-house made and it alters the mapping of the control unit. There are actually two variants to choose from: Bi- Tronik 5 power module and the Bi-Tronik 2 factory ECU remap. Both offer power uprating to 650 hp with 830 Nm of torque.
SEE ALSO: G-Power Unusually Boosts the Mercedes-AMG S63 
The added power also requires some modifications in the hardware like the reduction in exhaust backpressure, which helps the Bi-Tronik 5 V2 conversion attain 700 hp (514 kW) and 905 Nm of torque. At last, the most powerful G-POWER tuning stage for the M6 motor is the Bi-Tronik 2 V3 which adds downpipes, a full-length titanium exhaust system with a four-pipe sport rear silencer and titanium link-pipes with integrated resonators.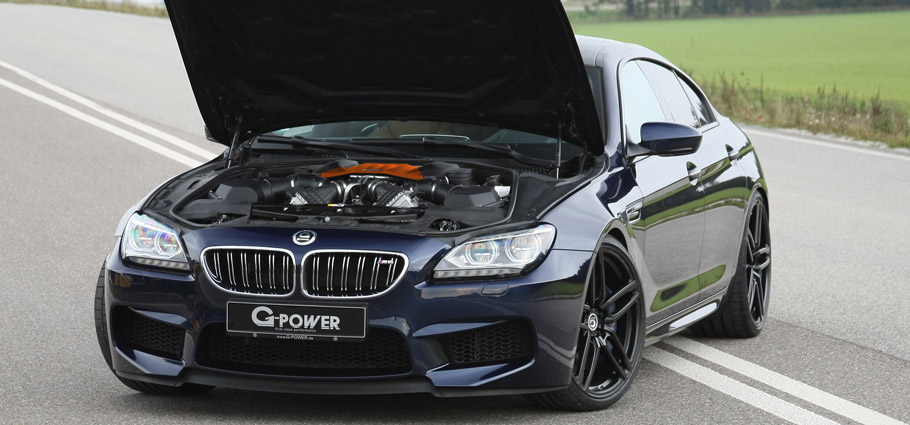 As a result the BMW generates 740 hp and 975 Nm of torque and is able to do the 0 to 200 km/h sprint in an incredible 10.5 seconds on its way to a top speed of 325 km/h. Besides the additional power and torque, the titanium exhaust system is also responsible for a deep and sonorous soundtrack as well as 10.5 kg weight reduction.
The chassis performance is kept in line with the more powerful engine with new suspension systems, 21-inch Hurricane RR-forged alloys and 255/30ZR21 and 295/25ZR21 tyres, at the front and rear respectively.
Source: G-Power