2017 Cadillac Vehicles to be Equipped with new Vehicle Technologies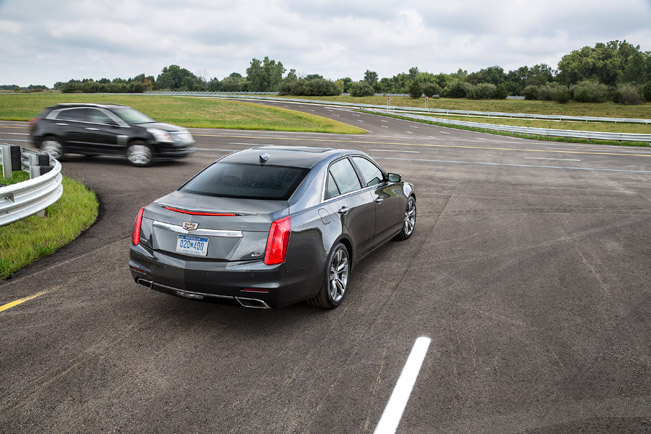 Cadillac has announced that in two years it will begin offering advanced "intelligent and connected" vehicle technologies. The announcement was made by General Motors CEO Mary Barra this Sunday during her keynote address at the Intelligent Transport System (ITS) World Congress in Detroit. Some of Cadillac's 2017 model year vehicles will offer the advanced driver assist technology called Super Cruise.
In addition, the 2017 Cadillac CTS will be equipped with vehicle-to-vehicle (V2V) communication technology. Barra said that General Motors is taking these giant leaps forward to remain a leader of new technology, and because of customer's demand. The ultimate goal is through technology and innovation to make driving safer.
Super Cruise is just a working name for GM's automated driving technology. It will offer customers a new type of driving experience, including hands-off lane following, braking and speed control. What is more, this system has been created in order to bring about more comfort to the attentive driver on freeways, both in bumper-to-bumper traffic and on long road trips.
Next, the V2V communication technology could help reducing many traffic collisions and improve traffic congestion. It will make this possible via sending and receiving basic safety information such as location, speed and direction. In this way it will warn drivers and it can also supplement active safety features, such as forward collision warning.
Video Source: YouTube
Source: Cadillac