2013 Chevrolet Silverado HD Bi-Fuel Pickup
General Motors Corporation and Chevrolet have just unveiled the bi-fuel 2013 Chevrolet Silverado and GMC Sierra 2500 HD extended cab pickup trucks. The vehicles include a compressed natural gas (CNG) capable Vortec 6.0L V8 engine that seamlessly transitions between CNG and gasoline fuel systems. When combined, the trucks offer a range of more than 650 miles.
The Silverado and Sierra will be on the marked in standard and long box, with either two- or four-wheel drive. This is a great step undertaken by the brands because in this way they are pffering customers with choices in advanced propulsion technology. Furthermore, CNG is a clean-burning, domestically produced fuel and hence – this is making it very appealing. Moreover, General Motors is the only manufacturer to offer a single-source option for its gaseous fuel vehicles.
In details, the bi-fuel trucks are built with a specially designed engine. Then the fuel system is installed by GM's Tier One supplier and the completed vehicle is delivered directly to the customer. Furthermore, the vehicles are contributing for the reduction of emissions. The trucks were built in Fort Wayne, Ind., and then sent to the Tier One supplier for installation of the CNG bi-fuel delivery and storage system.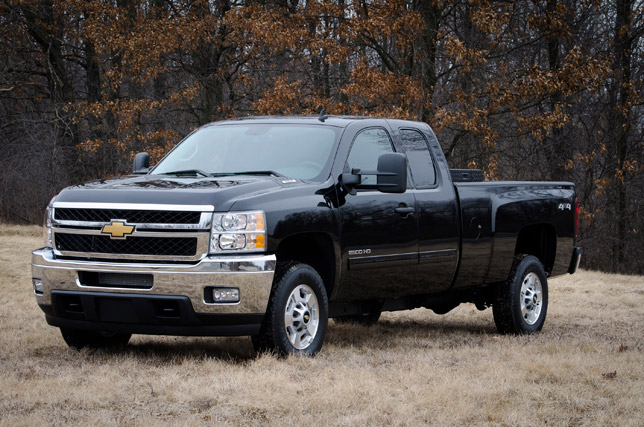 Source: Chevrolet