Chrysler - 9-speed Transmission Factory in Tipton, US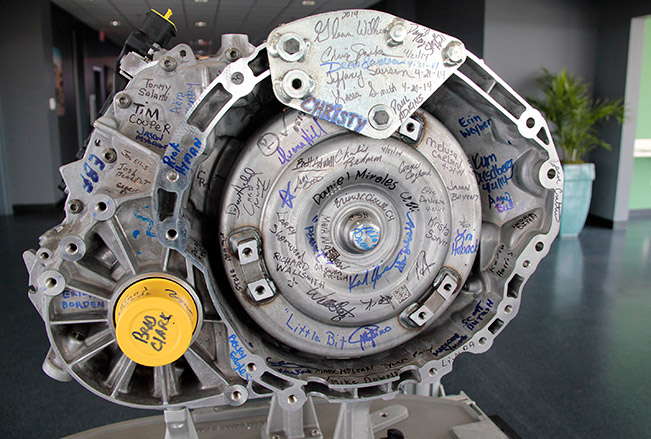 Chrysler Group's Chairman and CEO Sergio Marchionne officially dedicated the Company's new Tipton Transmission Plant and celebrated the production launch of the fuel-efficient nine-speed transmission today. During a ceremony at the plant, Marchionne told the audience, which included Tipton Mayor Don Havens, Tipton County Board of Commissioners President Phil Heron, UAW Local 685 President Rich Boruff, other invited guests and employees, that Tipton is an operation that will play a vital role in creating prosperity for the Company and for the surrounding communities.
"My confidence is rooted firmly in the knowledge that those of you who work in this area have shown a consistent dedication to delivering products with outstanding quality," commented Mr. Marchionne.
"You have embraced the principles of World Class Manufacturing, which is enabling us to compete with the best manufacturers in the world. You are the authors of a major success story, creating a great turnaround and making it possible to create the need for this new plant in Tipton.", he added.
Tipton will become one of the global hubs for 9-speed production. When it reaches full capacity, it will ship about 800,000 finished transmissions to Toledo, Ohio, for use in the Jeep Cherokee and Sterling Heights, Mich., for the Chrysler 200 as well as to Fiat plants in Melfi, Italy; Tofus, Turkey; Pernambuco, Brazil; and China. The potential exists to expand production to other international facilities as needed.
Since June 2009, the Company has invested more than $1.6 billion and hired more than 2,600 people in north central Indiana to produce the next generation transmissions. In total, Chrysler Group employs more than 7,000 people in the five plants in the region.
Source: Chrysler