Chrysler to Premiere Two Design Concepts at Beijing 2012
More news for later this month's 2012 Beijing International Automotive Exhibition. Chrysler is planning to reestablish itself as a brand on the Chinese market. To show off its determination, the company has plans to unleash these two mean looking fire-breathers as one of them, is to commemorate the year of the dragon. Which, as it turns out, is this year.
The Chrysler 300C is a design concept, compiled specifically with Chinese elements in mind. This is obviously some sort of a teasing game so not much to work with here. We see some sort of an elaborate grille job, some big wheels and a black bodywork. The interior seems to be alright, or at least all-white". Symbols can be seen, embossed within the leather seats.
The other concept, a Jeep Warngler, is the more flamboyant of the two. It has a giant tattoo of a dragon on the front hood (and underneath as well), Chinese symbols on the fenders and hubcaps and some LED action at the front. All the while, goldish patterns serve as a contrast tool to the overall black finish and the engine cover reads "3.6 VVT". So, we are betting on an aluminium, variable valve timed V6 that churns out 288 bhp and 359 Nm of torque.
The 2012 Beijing International Automotive Exhibition kicks off on the 23rd of April. Nothing more can be said until then.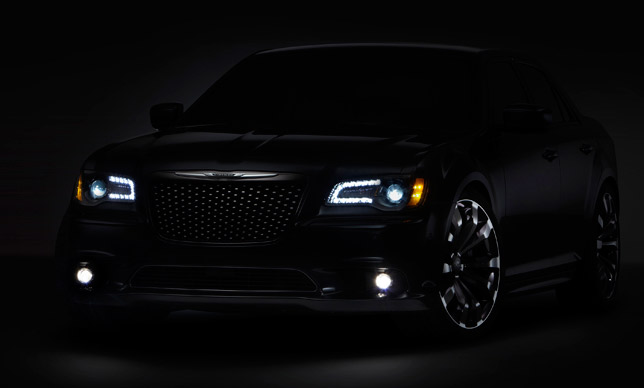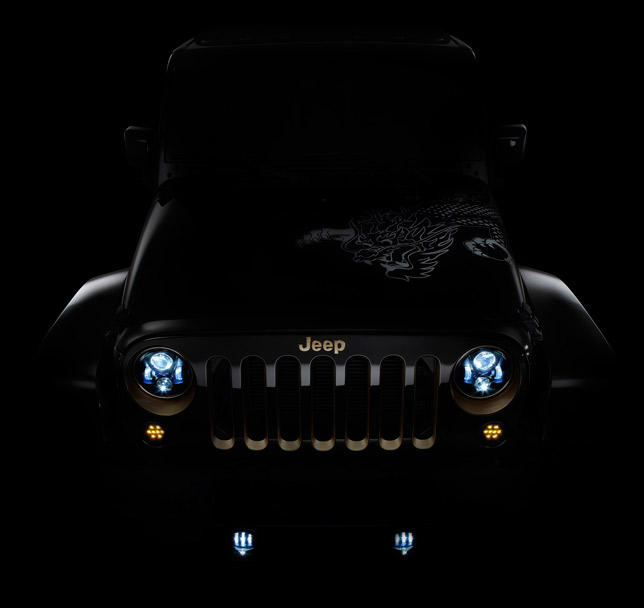 Source: Chrysler LLC