2014 Citroen C1 Makes Goodwood Debut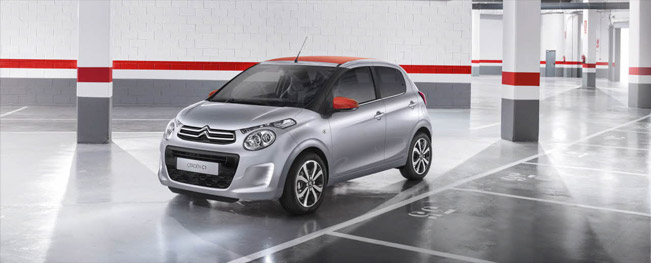 Citroen is currently refreshing its 2014 C1 model, which was revealed at the Geneva Motor Show. The firs version of the car was revealed in 2005 and since then tthe best-seller has notched up more than 780,000 sales. This new city car is available in 3- door and 5-door versions. What is more, it is also available in a new open-top body style called Airscape. Although a small car it has a strong personality, which delivers an upbeat response to urban mobility requirements. The new C1 reflects all that new Citroen design philosophy is about.
The C1 features more attractive design, with dynamic lines and a cheerful front end with a cheeky gaze created by the headlamps. Two-tone versions and brightly coloured interiors underline the car's character. Its unique styling and irresistible looks is what makes in an immediate eye-catcher.
Furthermore, the vehicle offers more comfort in everyday driving. An agile car designed to nip in and out of traffic, it allies compact exterior dimensions (just 3.46m), with easy handling and a turning circle of 4.80m. It also delivers great suspension comfort.
The car has been equipped with more useful technology. For instance, Citroen has added convenient features such as the 7'' touchscreen, and Mirror Screen technology to copy and run smartphone apps from the touchscreen, as well as hands-free entry and drive, with a reversing camera, and with hill-start assist.
C1 also offers optimised running costs. The firs reason for this is the weight, which is just 840 kg. The second factor is the new-generation petrol engines, that are regarded best in class for fuel consumption of 3.8l/100 km and CO2 emissions (88 g/100km).
2014 Citroën C1 is currently making an UK debut at 2014 Goodwood Festival of Speed.
Source: Citroen