Citroen C3-XR Crossover Unveiled at C_42 on the Champs Elysées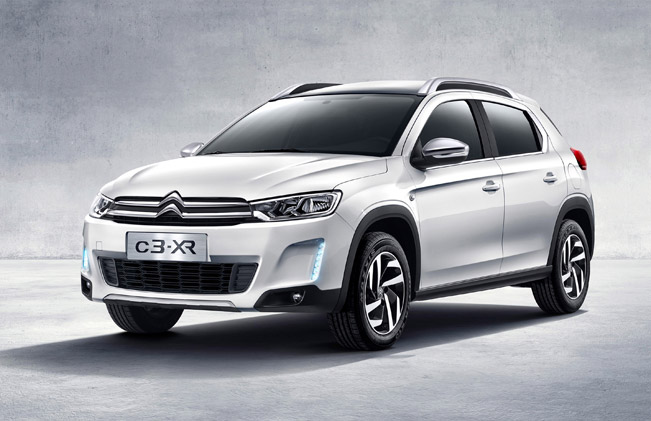 Citroen C3-XR compact SUV was unveiled today at C_42 on the Champs Elysées. The crossover is robust, elegant and dynamic. It will be launched in China in December, which will extend company's cover of this market. In fact, nowadays the Chinese market represents more than one in four sales for the brand. The fast sales growth for the brand in this country is supported by a rapidly expanding network of 470 dealers. Models such as C-Elysée and C4 L are an example of the good recognition by the customers there.
C3-XR is an embodiment of Citroen's contemporary approach based on the values: strong design, remarkable comfort and technology choices. The symbolic location, at which the crossover was presented, was chosen to celebrate the 50th anniversary of Franco-Chinese diplomatic relations and emphasise the French origins of this SUV.
The model is based on the Citroen C-XR Concept that was unveiled at Beijing Motor Show in April this year. The comfort is of the highest standard, due to the benchmark levels of interior space, the roomy and welcoming driving position, and the ride comfort.
In addition, C3-XR also benefits from the latest innovations that the French company offers. For example the technological equipment features keyless entry and start, reversing camera, grip control and Citroen's telematic services.
Citroen C3-XR will be powered from launch by the THP 160 S&S engine coupled with the latest generation EAT6 automatic gearbox. It will be produced at Wuhan, China, with sales starting in December.
Source: Citroen