Citroen to Show C1 URBAN RIDE Concept in Paris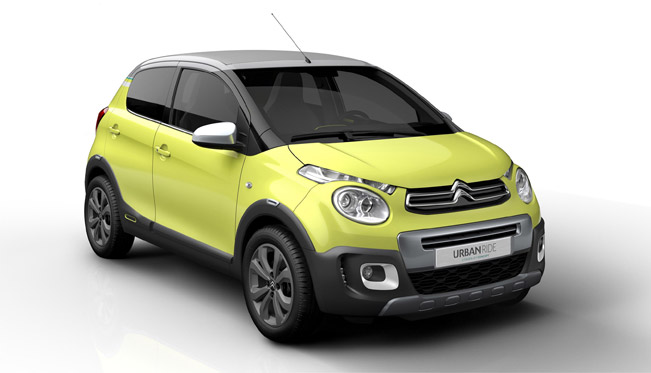 Citroen C1 URBAN RIDE Concept is set to make an official premiere at the Paris Motor Show just in a few days. In addition, for the French company this event will be all about harnessing creativity and technology. The brand is also reaffirming its identity by delivering a 'feel good' customer experience. So far this year, Citroen has launched four new models that express brand's values: pure, optimistic design, global comfort and truly useful technology. They all will be on display at the show.
For instance, the new Citroen C4 Cactus is a complete manifesto of company's new positioning and a striking new alternative to the traditional C-segment compact hatchback. In addition, the Citroen C1 is practical, comfortable and the ultimate urban car. Its Airscape roof adds a further touch of driving pleasure.
An exclusive Paris Motor Show debut will make the C1 URBAN RIDE. This concept vehicle is an example of the potential for personalization of this city car. It features go-anywhere looks, lively, fun personality and SUV-inspired styling features.
Compared to the production C1, the concept has a ground clearance raised by 15mm as well as front and rear bumper fairings along with wheel arch trim elements. For a more dynamic look, its tracks have been increased by 10mm. C1 URBAN RIDE concept will be displayed in two versions: a five-door model and Airscape. The Airscape concept has the biggest roof opening in its class.
Paris Motor Show will be open to the public from 4th of October.
Source: Citroen