Spring Meets the Refreshed 200 Model by Chrysler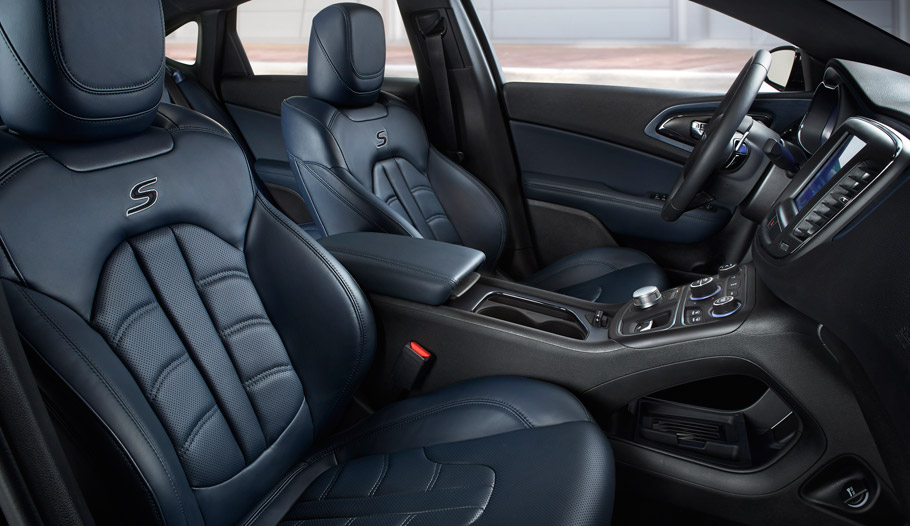 The award-winning 2015  Chrysler 200 meets the spring with two additional interior packs, that give clients even greater customization choices.  Interesting fact is, that the sales of the 2015 Chrysler 200 have grown tremendously since the introduction of the sedan. In March, the 200 model increased sales by the unbelievable 155 percent, compared to March 2014.
2015 Spring meets the fresh and hot 200S and the 200C models. The first one, 200C, comes with Ambassador Blue leather and Black leather or Black cloth with Ambassador Blue leather trim. 200C meets the upcoming Spring with the premium Mocha leather interior with heated front seats and also includes Black or Linen leather interiors.
But the 200 models don't just come with interior changes: Chrysler 200 shows wonderful and handy addons. For example, the nine-speed automatic transmission and the option to choose between two engine types. And of course a trusty safety system is included. Actually the 200 models come with the most resilient safety system ever installed in a Chrysler vehicle.
The Rocky Mountain Automotive Press (RMAP) and Texas Auto Writers Association are the first to give awards to the 2015 Chrysler 200 models. RMAP gave the Chrysler 200 "Car of the Year" award, while TAWA believes, that the 200 is the "Mid-size Sedan of Texas".
It is a brand's tradition to bring innovative and high-technology products and the 2015 Chrysler 200 is not an exception. Since 1926 Chrysler creates beautiful designs, brings upgraded technology tweaks and overall premium feel, that is instantly recognized by customers.
So, tell me what you think about the 200 series.
Source: Chrysler