Here is why 1935 Datsun Type 14 is of remarkable historical importance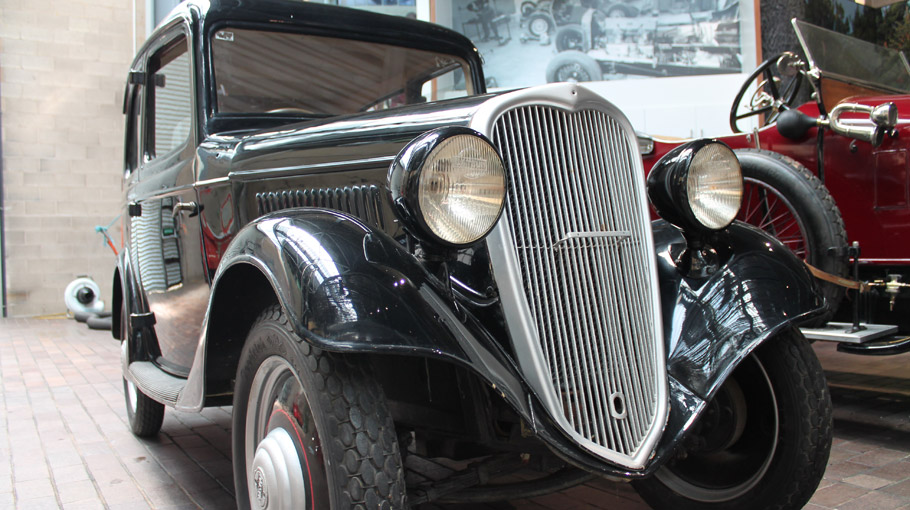 1935 Datsun Type 14 might actually look like other cars from the 30s but it isn't. It is way more than that! The Type 14 is an unusual machine, with potent 15 PS for its time and a remarkable history. If it wasn't born back then, then we wouldn't have Nissan nowadays.
We must admit that Datsun is kind of strange name, but its origin has an interesting history. The company Kwaishinsha created the DAT (where "DAT-sun" came from) was founded in 1911 by Mr. Hashimoto. He had a dream to make cars that were suited for the Japanese market and to export them. 1914 marked the birth of his first small 2-cylinder 10-horsepower car. For it, he borrowed the initial letters of the surnames of his three investors: K. Den, R. Aoyama, and M. Takeuchi, and respectively the name "DAT" appeared on the automotive scene.
SEE ALSO: Another Debut for Datsun GO-cross Concept [w/videos] 
Almost two decades later Kwaishinsha combined forces with Jitsuyo Jidosha Co., thus forming the Dat Jidosha Seizo Co. Its main purpose during those years was to produce military vehicles. However, in 1931 the brand "opened a new door", developing a new passenger car with 500cc engine capacity and 10 horsepower. It embodied the DAT spirit, but was more compact than the original. Hence it required new name: DATSON, or the "Son of DAT". However, Japanese people are very superstitious and because in their language "son" means "loss", they decided to changed it to "SUN"…for brighter way to put things out. The car went eventually on sale a year later.

In 1934 is the ecstatic moment in history when the Jidosha-Seizo Co. became Nissan Motor Co., simultaneously starting a full-scale production. The first car of the new company that came off the line was the Datsun Type 14. It was powered by a brand new 15 HP with 722cc capacity. In addition, it had something that previous generations didn't: the rabbit mascot created by the designer Ryuichi Tomiya.
Type 14 never made it outside the Japanese market, but there was the option of shipping it to the owner, if he could afford it. This is the case of the here presented example of the 1935 Type 14, which was transported to Britain by the car manufacturing magnate Sir Herbert Austin, the creator and owner of Austin Motor Company. He wanted to inspect every detail for possible patent violation because the car looked similar to the Austin 7 Ruby. No action was ever taken by him, but what was left was a never registered car put into storage.
The good new is that this historically significant vehicle is now part of UK's National Motor Museum collection. So, if you are in the vicinity, go witness history!
Source: Datsun via Nissan