DMC Ferrari 488 GTB ORSO offers more power and charm than you could expect!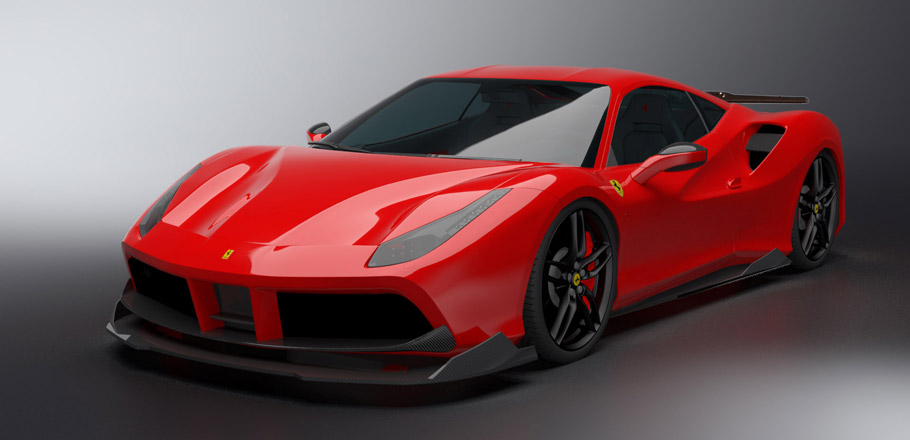 DMC Ferrari 488 GTB ORSO is the newest project by the German specialists at the luxury tuning studio. The choice of the car used as a basis is not accidental. In fact, when Ferrari debuted the 488 GTB, there was equal amount of people who liked it and other who didn't. The reason for this controversy was of course, the twin turbo charged V8 engine. It was away from the classic natural aspirated engine. This is why, the tuning experts decided to improve the aerodynamics as well as the power of the Ferrari. As a result, the DMC 488 GTB Orso was born!
There are two steps in this customization. The first one is the visual modification, and the second – the ECU optimization of the V8. It is good to know, that the production output numbers, which the unit generates are 670 hp (610 kW) and 760 Newton meters (560 lb-ft) of torque. So let's see what has happened.
SEE ALSO: DMC Finds Simplicity with the new Lamborghini Huracan [w/video] 
The subtle change of the design began with the application of the elegant Stage 1 kit. It comprises of a sword and a spoiler for the front bumper. The latter is enhanced with vertical fins. At the sides we see new aero skirts, while at the rear there is a brand new diffuser and a rear wing. DMC ensures that these changes not only contribute for the visual improvement of the Ferrari, but also support the uprated engine.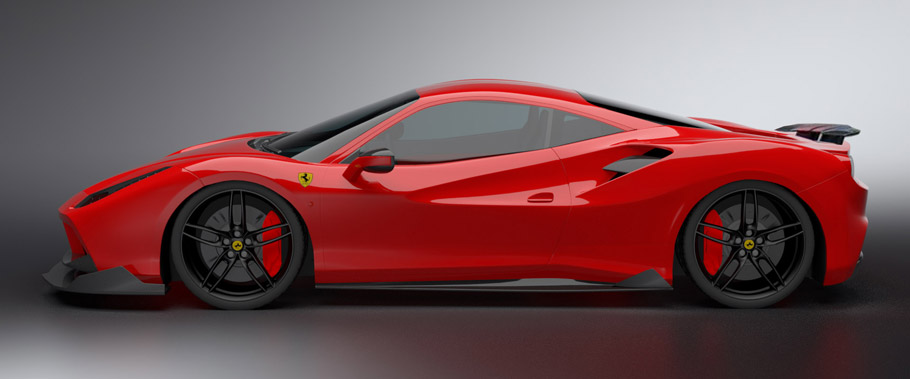 The next step was to use an ECU reprogramming for the V8 unit and to replace the standard exhaust system with an in-house made one, so that 488 GTB could deliver more than enough. As a matter of fact, the engineers achieved an addition of 118 hp and 105 Nm. If you make the math, this results in a total of 788 hp (580 kW) and 865 Nm (638 lb-ft) of torque!
Although there aren't any pictures of the interior, DMC says that it will be imbued with the finest Italian leathers and carbon fiber.  Let's not forget the wheels set up, which after the conversion is 20-inch lightweight alloys at the front and 21-inch at the rear.
At last, each customer will get a gift: DMC iPhone case, in the same color spec as his car.
Source: DMC