xXx Performance Ferrari 488 GTB Makes Furore at the Essen Motor Show

Another premiere at the Essen Motor Show, this time by the well known tuner xXx Performance. They are currently exhibiting uprated Ferrari 488 GTB, which is so stuffed with power that we can hardly grasp it. And since the first 488 GTBs have just been delivered to their owners, this is the perfect time for launching such an extensive program, isn't it?
The Body Kit
The first thing to highlight about this Ferrari is its aero body kit. It is of course made of high quality carbon-fibre. You can see a brand new aggressive front spoiler, rear diffuser at the back, side skirts, absolutely new aerodynamically shaped mirrors and air vents next to the rear lights. So this is how the tuners have granted the sports car its even more exclusive looks. And by the way the taillights, the side markers and the rear fog lamps were substituted with shaded ones.
SEE ALSO: xXx Performance Creates 690HP Lamborghini Huracán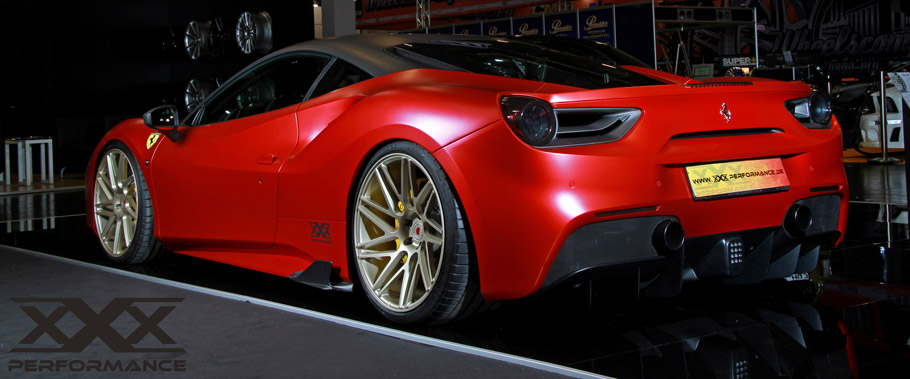 Filling out the wheel arches are the forged Vossen VPS-315T wheels that come in sizes 9.0x21 and 12.5x21 inch at the front and rear, respectively. They were coupled with 245/30ZR21 and 325/35ZR21 rubbers.
Taking car for the better sports-handling is the specially calibrated set of springs. They lower the ride height with 35 mm. In addition, the experts ensured that there is a hydraulic lift system for both axles, which improves the ground clearance at the touch of a button.
Three Stage Program for the Engine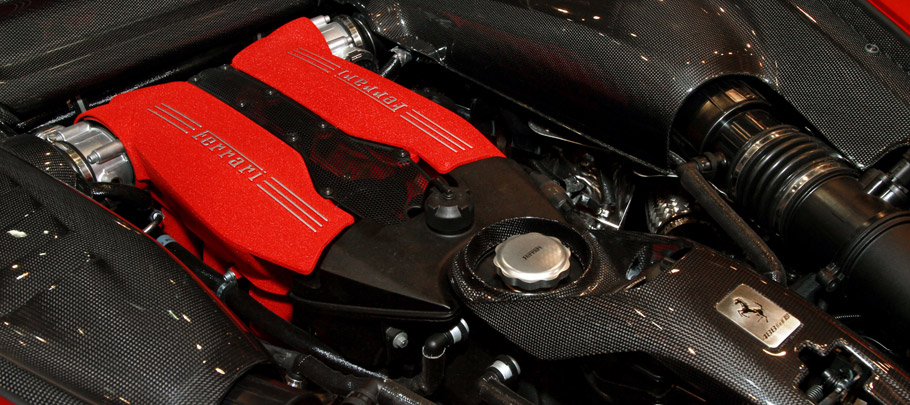 Driving the 488 GTB is the 3.9-liter twin-turbo V8 unit, which has a power output increased via several means.  Precisely, the xXx Performance have applied intake, exhaust and ECU upgrades to offer a three-stage tuning programme for this engine. To make a good comparison of the achieved results, we should remind you that the powertrain has standard 670 hp (493 kW) and 760 Nm (561 lb-ft) of torque.
Stage 1 takes these numbers up to 750 hp (551 kW) and 830 Nm (613 lb-ft). The next stage offers 850 hp (625 kW) and 930 Nm (686 lb-ft). At the top of the performance program is the Stage 3, which pushes the engine to unimaginable 1,000 hp (735 kW) and 1,250 Nm (923 lb-ft) of torque!
For the good and loudly soundtrack has been installed flap control sports exhaust system, which features larger downpipes for lower back-pressure. And have you spotted that the engine compartment was embellished with various carbon parts. How cool is that!
Up next is a 'wild' tuning program by MANHART and including BMW.
Source: xXx Performance