Dodge SRT Viper vs Mercedes SLS AMG Black Series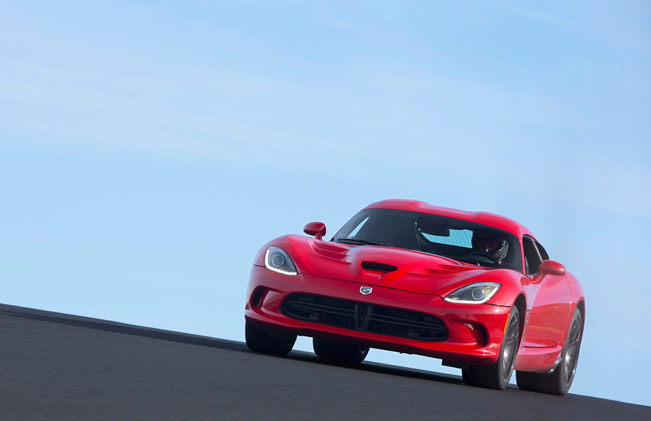 The battle of the naturally aspirated monsters!
2013 Dodge Viper SRT is powered by an 8.4 liter naturally aspirated V10 engine producing 640HP (477 kW) and 814Nm (600 lb-ft) of torque. It is connected to a 6-speed manual gearbox. The curb weight of the vehicle is just 1,521 kg (3,354 lbs), so 0-100 km/h takes 3 seconds and a top speed of 331 km/h (206 mph). The ¼ mile is covered in 11.5 seconds. If that's not impressive enough, the model can go from 0-160-0 km/h in less than 12 seconds.
2013 Mercedes SLS AMG Black series is powered by an updated 6.2 liter AMG V8 with 631HP (464 kW) at 7,400RPM and 635Nm (470 lb-ft) of torque. 0-100 km/h in 3.6 seconds and a top speed of 315 km/h (196 mph). The SLS-AMG Black Series is just 1550 kg, so the power/weight ratio is 2.45 kg/hp.
Other highlights include coil-over AMG RIDE CONTROLperformance suspension, AMG ceramic high-performance composite brake system and the weight-optimized forged AMG light-alloy wheels with newly developed sports tyres. There is also an electronically controlled AMG rear-axle differential lock and the AMG SPEEDSHIFT DCT 7-speed sports transmission.
Source: Motor Trend