Eibach Refreshes the Mazda2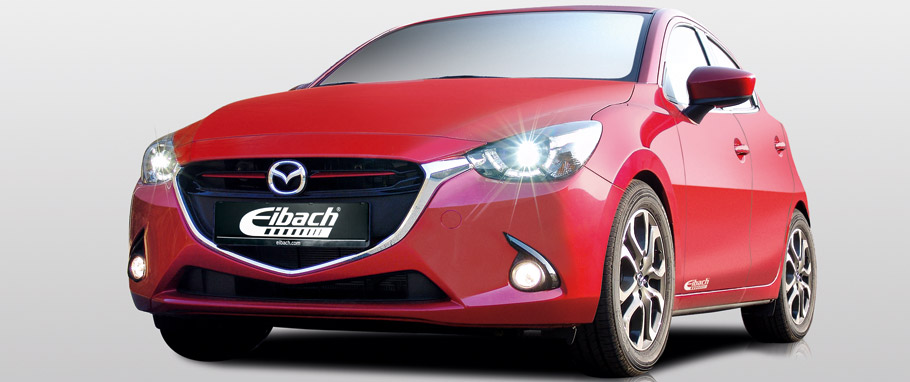 Minor changes to a car can make a huge difference. This is obviously the motto of the specialists at Eibach, who once again has given their best to bring out the best possible outcome. Under their attention this time is the latest generation supermini Mazda2. The vehicle is so cute that last year it has received the renowned Red Dot Award for its sporty design.
The latter is based on Mazda's energetic "KODO – Soul of Motion" design strategy. The five-door hatch is fitted with the SKYACTIV technology, including the Active Driving Display and a human-machine interface.
SEE ALSO: 2015 Mazda2 to be Launched in Europe
There are exactly four engines in the range of our favorite mini, with an output ranging from 75 hp to 115 hp. With sporting chassis and untamable character, this car was just destined to feel the magic of the tuning world.
Eibach decided to make two things for the Mazda2. The first was to give it new Pro-Kit performance springs, and the second – to add pro-spacers. Starting with the springs, they improve the centre of gravity of the vehicle, by lowering it. This also provides more fun on the road and at the same time improves car's energetic character.
On the other hand, the Pro-Spacer wheel spacers are made of aluminum and make perfect company to the springs. They also complete the Mazda2's look and handling.
Source: Eibach