2015 Mazda2 Officially Unveiled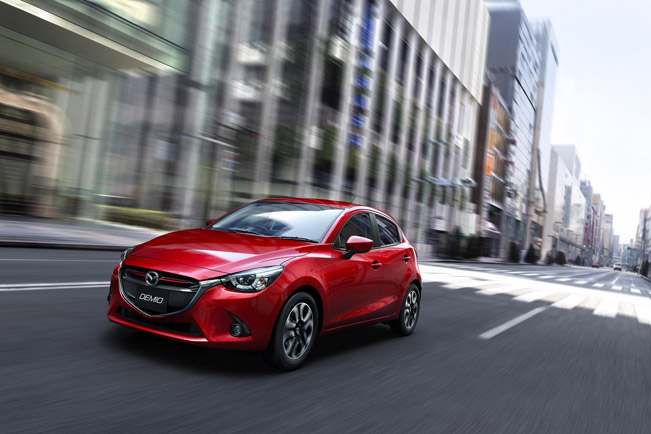 2015 Mazda2 has just been officially unveiled. Mazda also announced that the production of the SKYACTIV Technology-based subcompact car begins at company's Hofu plant in Japan and that its launch is scheduled for the autumn. This is the fourth member of Mazda's current model generation. It will feature the full range of ultra-efficient SKYACTIV Technology and also carries the emblematic new design language of the brand called KODO – Soul of Motion.
Bursting with energy, the car is capable of performance, fuel efficiency and safety. It also will ensure that the driver has maximum fun when driving. 2015 Mazda2 evolves and enhances the technology and ergonomics cultivated in the Mazda CX-5, Mazda6 and Mazda3. And this means that it is expected to raise the bar in the B segment.
The official premiere of the model in Europe will probably happen later this year. In the Old Continent, Mazda will introduce this Mazda2 with the SKYACTIV-D 1.5, which is the new small displacement clean diesel engine. In addition, there will also be available different power versions of the petrol SKYACTIV-G 1.5. The engines will be coupled with manual or automatic transmissions.
Next to its new SKYACTIV body and chassis, the model will also include Madza's innovative MZD Connect in-car connectivity system, a range of i-ACTIVSENSE active safety technology and a refined spacious interior.
Source: Mazda