Elemental has the ambition to deliver the best vehicle in the segment. But will it succeed?

Elemental completed the first production specification Rp1 lightweight sports vehicle at its production facility in Hambledon Hampshire.
This is a landmark for the British manufacturer who created the vehicle for over a four-year period with the intention of creating the most advanced vehicle in the segment.
Elemental has completed its first production specification Rp1 lightweight sports car at its new production facility in Hambledon Hampshire.
Key element to the Rp1's construction is brand's patented CarbonAI tub with a weight of just 65kg that incorporates feet-up driving position: just the same seating position as in the Formula 1 cars. It is made by using high-performance F-1 grade carbon fiber and exceeds FIA structural standards for strength and rigidity.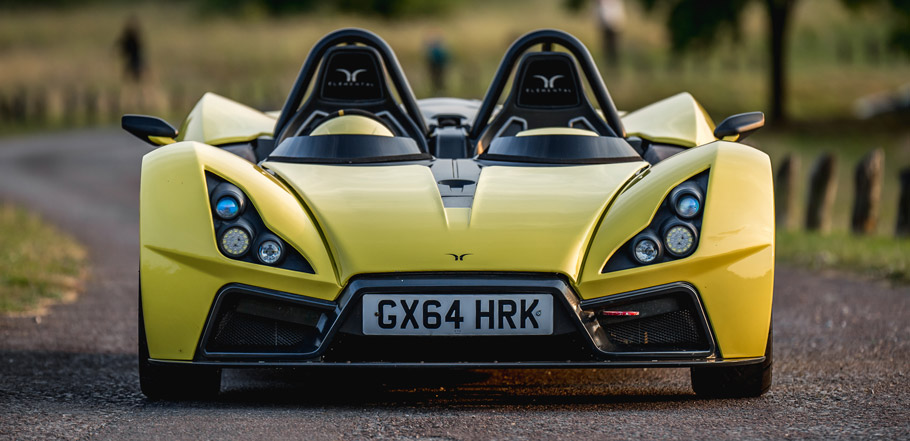 Also, because of the rear diffuser, the Rp1 can generate incredible downforce and therefore exceptional levels of grip. In words of engineers, the vehicle generates 400kg of downforce when driving with 150mph (270km/h). Impressive, right?
The suspension system also deserves some attention. It can be easily adjusted and optimized by the driver and there is even a switchable traction control as a standard feature. There are a total of five engine map settings that can meet all of driver's requirements and can tackle down every track challenge.
SEE ALSO: Aston Martin meets summer with some fresh offerings. Check them out!
But this is not all. The vehicle can be specified with a choice of two turbocharged Ecoboost power units, either a 180hp (134kW) 1.0-liter three-cylinder unit and a more powerful 320hp (238kW) 2.0-liter four-cylinder that contributes to a flying start: it lets the vehicle to accelerate from 0 to 100km/h (62mph) in mere 3.2 seconds.

We will find out more about this vehicle at the 2016 Goodwood Festival of Speed, held between 23-26 June.
Stick with us for further information!
Source: Elemental